National Award for Craven CVS
Craven CVS (Craven Community Voluntary Service) has just been awarded a national Quality Award. 

The National Association of Voluntary Community Action's Quality Award is a national independent endorsement of the services provided by Craven CVS. Working across the whole of Craven district Craven CVC provides support to community, voluntary and charitable organisations in terms of funding and financial advice, governance (setting up and running local groups and organisations) and training. 
 To gain this award Craven CVS had to demonstrate that its support makes a real difference to voluntary and community organisations in their area.   The rigorous assessment process involves an external audit and interviews with service users and funders. 
Andy Glen, Chairman of Craven CVS, said  ' We look forward to maintaining the high standards required to achieve this prestigious award and look forwards to using the NAVCA Quality Award with pride.'
The award is assessed against five standards all of which Craven CVS achieved:

• Supporting the identification of needs in local communities and facilitating provision to meet those needs

• Assisting voluntary organisations and community groups to function more effectively and deliver quality services

• Facilitating effective communications, networking and collaboration among local voluntary organisations and community groups

• Enabling the diverse views of the local sector to be represented and supporting structures which promote effective cross-sector partnership working

• Ensuring the third sector's role as an integral part of the local planning and policy making


Men live longer than the national average in Craven, North Yorkshire

.
Life expectancy at birth is a good measure of overall health and is similar to All Age All Cause Mortality. During 2008-2010, the average life expectancy for males in Craven was 80.2 and females 84.2, significantly higher than the national averages of 78.6 and 82.6 and shows a rising trend 41. The gap between male and female life expectancy has narrowed considerably since 1993 though females can still expect to live around four years longer than males in Craven.
To see a full copy of the  North Yorkshire JSNA report (Craven summery) follow the link below.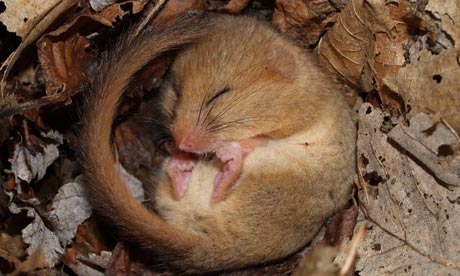 Small is beautiful when it comes to locality. Photograph: Hattie Spray/PA
It is surely not unreasonable that even those with no background or interest in public sector commissioning and procurement understand that dealing with citizens is different to manufacturing pins.
Despite the obvious difference, there remains one overriding principle that commonly informs our approaches to both. To produce anything efficiently, at the best price and to deliver quality, it must be done at scale.
The idea of universally achievable economies of scale is deeply ingrained. It is alarming that this thinking so completely dominates the design and management of service delivery at all levels of the public sector in the 21st century – and yet often it simply isn't true.
Why, in the current climate, do we tolerate services that are remote, provide less impact and cost more? The answer, at least in part, is because our mind is closed to the very idea that disaggregation might be more cost-effective. Perceived inefficiencies almost always seem to lead to strategies based on a further tier of aggregation, scale and management control, often to a point where inefficiencies become so opaque that they become desperately difficult to address, even as they become more apparent to the rest of us.
As we do this we also drive out the plurality of supply and local multipliers that are widely recognised as vital for high performance in public sector spend.
It is for these reasons that Locality is working with Professor John Seddon of Vanguard Consulting on a research project with major policy implications, that will challenge some of the widely held assumptions that in our view lead to diseconomies of scale.
Locality members have reported endless examples of diseconomies of scale, from youth services to legal aid services to mental health interventions, through to employability schemes like the Work Programme. Reports relate particularly to areas of complex social need, where solutions would be better found by responding to particular individual needs rather than one size fits all approach.
Through our research we plan to develop an evidence base which we hope will encourage a new approach to public service decision-making. An ambitious aim? Certainly. But it's not just us making this argument.
In 2008, Nesta ran its Big Green Challenge, designed to stimulate community-led responses to climate change. In its 2010 publication,Mass Localism, reflecting on the success of the challenge and the importance of innovation and diversity, Nesta said the government should resist the temptation to scale successful community innovation and should instead enable local innovation to flourish.
This is a fundamentally different way of conceiving the design and delivery of services. The more complex the social problems, the more important it is to design services in such a way that deep value relationships can be formed between service providers and users. More accessible, responsive and embedded provision can then deliver stronger and more cost effective outcomes and impacts.
In early discussions about the research, one leader from the voluntary sector said our work sounded interesting, but added that "it almost sounds as if you are going to argue against one of the immutable laws of economics".
We would argue that the idea economies of scale is not an immutable law when applied to the delivery of services. Things can become more expensive when you do them at scale because management costs often multiply rather than divide. Our research project to investigate these assertions and is expected to be completed by spring 2013.
Neil Berry is the head of enterprise at Locality.
This article is published by Guardian Professional. 
+++++++++++++++++++++++++++++++++++++++++++++++++++
Save our local NHS 
Sign the 38 Degree Petition
Don't delay act today
Here is some HUGE good news: more than 100,000 of us have signed local petitions asking doctors to use their powers to save local NHS services.

It's already working. City and Hackney CCG, in London, have said they'll adopt 38 Degrees safeguards into their constitution. They've agreed to put their patients first, and use their new powers to prevent local health services being damaged by privatisation.

Now we need to repeat this success in other places. The first step is getting thousands more signatures on local petitions to show doctors we'll back them if they protect the NHS.

Please forward this message to at least three friends and family living in England, and ask them to add their name here:
https://secure.38degrees.org.uk/CCG-petition

The doctors on local CCGs will be under pressure from the government to hand out contracts to private companies. That could put vital services at risk. [1] But the last thing most doctors want is to carve up our NHS for private profit. Plus, the new CCGs have a legal duty to listen to local people. [2]

If we can get in early, while CCGs are still being formed, we can give doctors a better choice - one based on sound legal advice and the interests of patients, not private companies.

There are hundreds of thousands of us who care about the future of our health service. Can you forward this email to friends and family who want to protect our NHS and ask them to click here to join in now? If you haven't already signed up then do so now! The NHS is ours, let's keep it that way.
https://secure.38degrees.org.uk/CCG-petition

The success in Hackney is a huge step forward for two reasons:

1. It proves our campaign can work - if we can win over local doctors in Hackney, we can win over the local doctors taking decisions about your local health services too.

2. It boosts our chances of winning everywhere else - it's always a bit harder to persuade someone to be the first to do something. Now that City and Hackney CCG have taken the plunge, it should be a little easier to persuade doctors everywhere else.

If it can work in Hackney, then it can work elsewhere too. Please can you add your name to the petition to your local doctors now?
https://secure.38degrees.org.uk/CCG-petition


Thanks for being involved,

Becky, James, Marie and the 38 Degrees team


NOTES
[1] "...plans for a radical restructuring of the health service in England, which will give GPs control of much of the NHS's £106bn annual budget, cut the number of health bodies, and introduce more competition into services"
Guardian: NHS Reform Health bill passes vote http://www.guardian.co.uk/politics/2012/mar/20/nhs-reform-health-bill-passes-vote
BBC: NHS - The shape of things to come http://www.bbc.co.uk/news/health-17457102
[2] Telegraph: Scrap NHS Bill, say doctors who will run reforms http://www.telegraph.co.uk/health/healthnews/9112448/Scrap-NHS-Bill-say-doctors-who-will-run-reforms.html
Pulse: More GP commissioners withdraw support from health bill
http://www.pulsetoday.co.uk/newsarticle-content/-/article_display_list/13604675/more-gp-commissioners-withdraw-support-from-health-bill
You know it's too important to lose, so don't delay act today.
++++++++++++++++++++++++++++++++++++++++++++++++++++++++++
 

 

13 September 2012

 

 
Health, Adult Social Care and Ageing Bulletin

 

 

 

Dear Colleague,

Welcome to the tenth edition of the Health, Adult Social Care and Ageing Bulletin. The bulletin provides details on our work across the health, adult social care and ageing sectors.

The return of Parliament from recess has been simultaneous with the first meetings of the LGA's boards for the 2012/13 period. The first meeting of the Community Wellbeing board was on 5 September. At this meeting we reconfirmed our long-held priorities in adult social care reform, and meeting the challenges of public health reforms, along with the importance and potential for integration and commissioning across public health, social care and beyond.

Following the Government's ministerial reshuffle, LGA officers and members of the Community Wellbeing board will also be ensuring that your councils' views, experiences and successes continue to be shared with them as we establish productive working relationships with the new ministerial team in the Department of Health and with partners in the other government ministries.

The 'Show us you care' campaign for the reform of adult social care remains the LGA's top campaigning priority and we are pleased to announce that the National Children and Adult Social Care Conference, which takes place 24-26 October, will be attended by the new Minister for Care Services, Norman Lamb MP. I hope you are able to join us in Eastbourne.

Work has also continued over the summer in response to the Government's publication of the Children and young people's health outcomes report, as part of our commitment to work with councils to help them take a leading role in improving health and wellbeing outcomes for children and young people. Further detail on the LGA's response is contained within the bulletin proper.

Our autumn series of public health events will continue over the next few weeks with events on Local Healthwatch (4 October) and Workplace Health (11 October), which are just two of the areas where effective action by local authorities can really make a difference to the quality of service provided to the public and directly influence public health outcomes.

A small number of tickets also remain for our event on 24 September 2012 – Doing the Duty – using the Equality Framework to make evidence-based decisions, of interest for all those responsible for allocating resources in this time of squeezed budgets.

Please do feel free to email me at david.rogers@local.gov.uk with your suggestions and contributions.




Councillor David Rogers OBE
Chairman, LGA Community Wellbeing Board
 

Social care white paper survey

 

As part of our social care campaign we've launched a short survey which asks for your views on whether the Government's white paper will deliver. We would encourage you to take the survey which judges the paper against the tests we set out earlier in the year in our ripe for reform publication.

Take the survey

 

 

 

 

Consultation on JSNA and JHWS strategy guidance launched

 

The Department of Health (DH) have launched their draft guidance on duties for Health and Wellbeing Boards (HWBs) around the joint strategic needs assessment (JSNA) and the Joint Health and Wellbeing Strategy (JHWS.)

Please email Tom Shakespeare by Monday 17 September 2012 if you would like to feed into our response.

Read the guidance

 

 

 

 

Public health funding

 

Following the LGA Executive discussion on finance, we submitted our response to the proposed distribution formula for public health funding to local government. We will continue to lobby hard for a greater quantum of resource to enable local government to invest in public health and preventative strategies and for a more equitable distribution formula.

Read the LGA response

 

 

 

 

Health protection in local government

 

The DH has published provisional guidance on health protection arrangements in the new public health system for local authorities and public health professionals.

Read the guidance

 

 

 

 

Consultation on the arrangements for consideration of proposals on the fluoridation of drinking water

 

The DH is consulting on the process local authorities will use to conduct consultations on fluoridation of drinking water. We are not consulting on the benefits or disadvantages of fluoridation.

This consultation document is an opportunity for the DH to obtain the views of local authorities, NHS commissioners, public health professionals, service providers, equality representatives and all other interested parties on the future arrangements for consulting on proposals for fluoridation schemes.

Read the consultation

 

 

 

 

Developing effective Healthwatch organisations

 

The DH, Healthwatch England and the LGA are collaborating in the provision of support to local authorities to help ensure that arrangements are put in place that enable their local Healthwatch organisations to perform and deliver to a high standard. It is hoped that this document will help local authorities both to commission local Healthwatch organisations and review how well their local Healthwatch delivers its roles and responsibilities. It can also help emerging potential local Healthwatch organisations understand what is expected of them and how they can develop to meet current best practice.

Read our Developing effective local Healthwatch publication

 

 

 

 

Faith and belief in partnership

 

Religious and belief issues have become increasingly significant for councils and their partners in recent years, in part due to the inclusion of 'religion and belief' in the Equality Act as well as Government agendas on partnership, community empowerment and preventing violent extremism. This report summarises key strategies and methods of effective partnership and engagement adopted by councils and faith and humanist partners in four case study areas across England: Watford, Barnet, Leicester and Pendle. It is primarily aimed at councils and faith and belief groups with an interest in working together, but will also be of relevance to voluntary and community sector organisations and other statutory partners.

Read our Faith and belief in partnership document

 

 

 

 

Healthwatch support and development offer

 

LGA is leading the implementation of Local Healthwatch and has a programme of activities funded by DH planned to support local authorities prepare for local Healthwatch throughout 2012 or 2013. The programme of support consists of regional and national events, masterclasses, peer support, briefings, best practice guides, an online forum for commissioners and bespoke support based on needs identified by our regional support officers.

Visit out Healthwatch pages
A quick guide to local government for health commissioners and providers

 

Local government can sometimes be a little difficult to get to grips with from the outside. Our revised guide to local government provides health partners with a clear and succinct guide to the role and scope of local government. We hope that this will help our existing and new health partners have a better understanding of how we can work together in the new landscape for health improvement.

 

 

 

 

Children and young people's health outcomes forum report

 

The independent report of the Children and young people's health outcomes forum has been published, the report is the first phase in the new Children and Young People's Health Outcomes strategy. The Government is due to publish its response to the report in September.

The LGA view is broadly supportive of the report and we are committed to working with Government and other stakeholders to explore the impact of the recommendations for local authorities, particularly with regards to funding. We share the forum's concerns about safeguarding and call for urgent publication of the accountability framework for safeguarding to ensure the health sector understands and adequately discharges it safeguarding duties.

 

 

 

 

Children and Young People's health factsheets

 

A set of factsheets to help local authorities, HWBs, school governors and commissioners meet the health needs of local children and young people and involve children, young people and their families in healthcare decisions has been published as part of the independent report of the Children and young people's health outcomes forum.

The forum asked key stakeholders including the LGA to promote the factsheets to support wider understanding of the issues, in response we have made the full set of factsheets available on our dedicated children's health webpage.

 
Party conferences 2012

 

The LGA will once again be hosting a reception at each of the party conferences, kindly sponsored by CCLA's Public Sector Deposit Fund.

Read more about the LGA's involvement in Party Conferences

In addition, we have secured a number of platforms for lead members to discuss key policy issues on behalf of the sector. Details of these events, along with information on the LGA receptions at each conference, can be found on our website.

If you have any queries, please get in contact with Tom: thomas.coales@local.gov.uk or Jess: jessica.thrift@local.gov.uk in our corporate public affairs team.

 

 

 

Launch of community covenants guide

 

The Royal British Legion will be launching their 'Best Practice Guide to Community Covenants' at the 2012 party conferences. If you are an elected member and would be interested in attending the Royal British Legion's launch reception, which is being held at each of the three major party conferences, please contact Tom Coales: Thomas.coales@local.gov.uk
Local Healthwatch – Building a strong consumer champion in health and social care
4 October 2012 | London
Over the past year, at every stage, the role of local government in shaping local health priorities has become stronger. The Health and Social Care Act 2012 places local government at the centre of ensuring our communities receive the care they deserve. Together with new responsibilities for public health and health and wellbeing boards, it requires councils to commission a new, local, consumer champion for health and social care called Healthwatch.

 

Healthy workforce, healthy communities: How can councils improve the health and wellbeing of their employees as well as their customers?
11 October 2012 | London
Health improvement is a key component in the Government's agenda for change – to reduce the heavy financial and social burden of avoidable ill-health and premature death and to change the relationship between citizens and state. For the first time in a generation, local government is to take lead responsibility for health improvement and public health.

 

National Children and Adult Services Conference 2012
26 October 2012 | Eastbourne
This event is vital to councillors, directors, senior officers, directors of public health, policy makers and services managers with responsibilities for children's services and adult care in the statutory, voluntary and private sectors. It is also an important opportunity for partners in health, schools and related fields as well as education, MPs with an interest in social care, children's services, and education.
Efficiency savings alone will not fix care crisis

 

Cllr David Rogers, Chairman of the LGA's Community Wellbeing Board responds to the Audit Commission's report looking at value for money in adult social care

 
 

Contact us

 

Local Government House
Smith Square
London, SW1P 3HZ

Email: info@local.gov.uk
Telephone: 020 7664 3000
Fax: 020 7664 3030
NAVCA have produced a new Comissioning Guide for Trusttees called "At Your Bidding" . The document  is a guide for charity trustees about commissioning and tendering for public services, published in partnership with the Local Government Association.
At a time of significant change within the public sector, the guide aims to:
Provide some context about the commissioning of public services so that trustees can understand the potential implications and impact of commissioning at a strategic level on their charity
Outline the issue to consider and the decisions that trustees have to make regarding bidding for service contracts
Describe the steps that trustees need to take to make sure their organisation is tender and contract ready
Draw attention to key areas for risk assessment and risk management
Signpost to other useful publications, reources and sources of information and advice
This publication is not a detailed technical manual on how to tender. The focus is squarely on the key issues that individuals need to be aware of in fulfilling their duties as charity trustees.
NAVCA's Local Commissioning and Procurement Unit
At Your Bidding was produced by NAVCA'a Local Commissioning and Procurement Unit, which exists to help local suport and development organisations.  They work with trustees, senior officers and development workersand help organisations understand the new commissioning and procurement landscape, and prepare frontline groups for the challenges ahead.
The team provides practical information, advice and guidance to help local oluntary organisations and community groups engage with commissioning and procurement - whether this involves contributing to an understanding of communnity needs, shaping the design of services or winning and delivering contracts.
Find the latest publications, policy and research analysis at www.navca.org.uk/lcpu