Computers For Rural People
The Arthur Rank Centre is offering people who live or work in Rural Communities discounted computers.
If you live or work in a rural area we can supply a fully functioning computer for as little as £130
This scheme gives YOU a computer at extra-low CHARITY PRICES
·        Internet ready laptops and desktops with pre-installed Microsoft software 
·        Order and pay by phone or by post
·        Free delivery (UK mainland)
·        Individuals, schools, businesses, community groups... all qualify!
Email and Internet provide enormous opportunities for those who find it difficult to get out and about, especially when the shops, library or bank are 10 miles away. Yet computers are usually expensive, and few people want to buy one 'just to see if it might be useful'.
Arthur Rank Centre started Computers for Rural People to provide rural communities, individuals and groups with high quality, fully-refurbished second hand computers at very low cost to encourage people to take the first step.
So if you think a computer might be useful, but can't afford several hundred pounds just to try, we can help you.  At a really low price we can provide a computer of your own, pre-loaded with Microsoft software, and delivered to your door with 3 months warranty, to get you started.
Follow this link to find out more
http://www.arthurrankcentre.org.uk/communities-and-farming/computers-for-rural-people
=======================================================================================================
NEW FUNDING STREAMS
·         Funding to Promote Global Justice (England and Wales)
The Catholic Agency for Overseas Development (CAFOD) has announced that its "Large Grants" programme is now open for applications. Through the large grants programme groups and not for profit organisations in England and Wales can apply for grants of over £3,000 for projects that promote global justice education work. The average grant awarded is between £3,000 and £5,000. The programme provides both core funding (for organisations that have a long-standing core relationship and a very close synergy with CAFOD) and project funding and operates a number of distinct funding streams including; Justice and Peace; Development Education; Justice and Spirituality Funding; and Youth. The application deadline for the large grants programme will be the 30th September 2015. CAFOD also runs a small grants programme for grants of less than £3,000. Applications to the small grants programme can be made at any time.
·         Department of Health Opens Innovation, Excellence and Strategic Development Fund (England)
The Department of Health (DOH) has announced that its 2015-16 Innovation, Excellence and Strategic Development Fund (IESD) is now open for applications. The fund is open to not for profit organisations that are be carrying out activities that involve providing a service similar to a service provided by the National Health Service or by local authority social services. The Innovation, Excellence and Strategic Development Fund (IESD) provides funding to support proposals in the health and care field, supporting projects with the potential for national impact in line with DH objectives of better health and wellbeing and better care for all. Organisations can apply individually, or in partnership with others. All proposals under this Fund will need to demonstrate they will have a national impact. To be eligible to bid for funding all potential applicants need to register on the DOH's Award Information management System (AIMS). The closing date for registering on the Department's AIMS applications is 12 noon on the 13th March 2015. The closing date for applications is noon on the 27th March 2015.
·         BT and TechHub Offer £15,000 Award for UK's "most innovative" Digital Businesses (UK)
British Telecom has partnered with TechHub to launch a start-up competition to identify and reward new "ideas that will change lives" and make a difference to public services such as health and education. Open to the UK's "most innovative" new digital businesses, the competition will award the overall winner £15,000, six months mentoring from BT and use of TechHub's flexible workspaces in London or Swansea. Two runners-up will receive cash prizes of £7,500 each. With a goal to showcase the country's small and medium enterprise digital innovation, the competition will be open for entries until Sunday 22 February and eligible applicants will need to demonstrate "originality, creativity and innovation" in how their business idea helps UK citizens. Entries will be judged by a panel of industry leaders including vice president of BT digital services and partnerships Robin Ilbert, TechHub co-founder and CEO Elizabeth Varley and Cabinet Office crown representative James Hall.
·         New Funding Programme to Support Community Based Cultural and Sports Activities (Hull)
To support and celebrate Hull's status as 2017 City of Culture, CHCP Foundation has launched a new pilot programme called Culture Health+ grants. The grants are designed to give a kick start to cultural, arts based and creative activities that can also demonstrate a beneficial impact on the health of the local population. The Culture Health+ programme is open to local voluntary and community organisations, charities and/or other not-for-profit organisations who can demonstrate their overall cultural aims and objectives and how they can be used to contribute towards improvements in the health and wellbeing of people living in Hull, East Riding and other areas where we deliver services. Eligible projects should be based around cultural or artistic activities. Funding of up to a maximum of £5,000 per project, per year will be available, with a total grant pot of £20,000 available for each year in the run up to 2017. There will be 3 annual funding rounds. The deadlines will be the 1st March 2015, 1st March 2016 and 1st March 2017.
·         Community Sport Activation Fund (England)
Sport England has announced that its Community Sport Activation Fund grant scheme has re-opened for applications. Grants of between £50,000 and £250,000 are available to Sports clubs; Schools; Local authorities; and other not for profit organisations to support grassroots sports at a very local level. The fund will provide grants to projects that are based on local need and evidence. Activities that can be funded include informal sports opportunities which could lead to regular exercise; multi-sport activities which provide people with a range of choices and opportunities; and family orientated activities with a focus on 14 plus age group; etc. Previous projects supported include Hertsmere Borough Council, which received a grant of £162,750 for it's Women and Girls Get Active in Hertsmere (WAGGAH) project and West Oxfordshire District Council which received a grant of £70,636 for its West Oxfordshire Disability Sport Project. The closing date for applications is the 20th April 2015.
Yorkshire Bank is inviting applications from charities and not-for-profit organisations in England for its annual Spirit of the Community Awards. These recognise organisations that are "going the extra mile".
There are three categories:
1. financial education
2. employability
3. environment
Entrants need to be able to demonstrate their support for the local community. This could involve training people for the workplace, protecting the environment or promoting access to financial education.
How much is on offer?
Each of the three categories will have an overall winner which will receive £10,000, together with three highly commended organisations that will each receive £5,000.
Same sums from Clydesdale Bank
It gets better. Yorkshire Bank's sister organisation, Clydesdale Bank, will also award £75,000 to local organisations as part of the programme.
The total funds available are therefore £150,000.
The closing date for applications is Friday 6 March 2015. The winners will be announced in summer 2015.
==============================================================
New Programme of Cancer Support Information sessions
Cancer Support Skipton and Fisher Medical Centre/Dyneley House surgeries are working together to deliver a programme of monthly information and support sessions, around site specific cancers.  
These free sessions, for patients and carers, will be held monthly on Wednesday afternoons (2pm – 4pm) at The Barn, Dyneley House, Newmarket Street, Skipton BD23 2HZ
The programme will reflect the national campaigns around site specific cancers (as outlined below) and each session will focus on a particular cancer, providing information, support and a chance to chat with others who are experiencing the same issues.
·     Gynaecological    Feb 4th  
·     Prostate     March 4th
·     Bowel      April 1st
·     Skin Cancer     May 6th
·     Bone and blood cancers   June 3rd
·     Cancer Support Centre open day  July 8
·     Head and neck cancers-   August 5th
·     Breast Cancer     October 7th
·     Lung Cancer     November 4th
·     Cancer Support Centre open day  December 16
Each year there is a national "monthly campaign"  highlighting site specific cancers, with lots of information being distributed. We thought it would be really helpful for people in Craven, to  hold a programme of site specific events to complement this national campaign.  The aim of the programme is to get this information directly to people who need it and to help people find out what support there is locally."
These sessions will be really informal, a mix of information, support and chance to chat.  We are really pleased to be supported by the Cancer Nurse Specialist team at Airedale Hospital who will be on hand to answer some of the practical questions people may have.
Booking for these sessions is essential. To book your free place, or for more information on the forthcoming programme of support sessions please contact Emma Taylor 07591067930 or emma.taylor42@nhs.net
Or, to find out more about Cancer Support Skipton, please contact 01274 776688 or debi.hawkins@bradfordcancersupport.org.uk
++++++++++++++++++++++++++++++++++++++++++++++++++++++++++++++++++++++++++++++++++++++++++++++++++++++++++++++++++
North Yorkshire County Council Library counsultation 2014
By 2020, the county council will have seen its library budget fall dramatically from around £7.8m in 2010 to an expected £4.2m for 2019-20. On top of savings of £2m already achieved, the library service has to save a further £1.6m. The reduction is part of a cut of some £167m to the council's overall spending. Given the money we will have we want to know what you think about our proposals and how you think we can make them work, in order to help us make the best decisions.
The consultation runs from 3 November 2014 to 8 February 2015.
To find out more and have your say follow this link.
http://www.northyorks.gov.uk/article/29733/Library-consultation---your-views-matter
+++++++++++++++++++++++++++++++++++++++++++++++++++++++++
Have your say on the North Yorkshire Community Plan
Local Government North Yorkshire and York ("LGNYY") and the Chief Executives Group for North Yorkshire and York ("the CEO Group") are currently leading a piece of work to refresh the North Yorkshire Community Plan 2011/14.
The North Yorkshire Community Plan sets out some key priorities for how to help make North Yorkshire an even better place in which to live, work and visit. It does this by focusing on important issues for communities which need partnership efforts to be tackled effectively.
Call for voluntary sector to share their knowledge
The voluntary sector works closely with local communities and has a unique understanding of local needs at a grassroots level. This is an important opportunity for voluntary and community organisations to have their say.
Please return your comments on the draft version of the North Yorkshire Community Plan 2014/17 to the CEO Group by Friday 17 January 2014.
e: nypartnerships@northyorks.gov.uk
By post: 
NY Community Plan consultation
Policy and Partnerships
Central Services
North Yorkshire County Council
Brierley Building (Room 36)
Northallerton
DL7 8AD
Responses will be posted online by 31 January 2014.
++++++++++++++++++++++++++++++++++++++++++++++++++++++++++++++++++++++++++++++++++++++++++++++++++++++++++++++
Come and have your say: be part of your local NHS
Clinical leaders in Airedale, Wharfedale and Craven are inviting people to have their say about local health services and help shape the future of the local NHS.
Airedale, Wharfedale and Craven Clinical Commissioning Group (AWC CCG) is holding a special public event in Ilkley on Thursday 16 January to meet people and hear what's important to them about their local health services.
Views and ideas put forward by people will be fed into the CCG's plans which are being developed for future services over the next two to five years across the area.
The public engagement event will be led by the CCG's chief clinical officer, Dr Phil Pue, and clinical chair, Dr Colin Renwick. They will talk about how people can influence their local health services by getting involved and giving their views.
"We're committed to involving local people in helping to shape health services and sharing their views, so the CCG can really learn from their experiences - both good and bad," said Dr Phil Pue.
"We want to do everything we can to understand people's health needs and to make sure our services meet those needs – that's why it's so important to hear their experiences of the NHS, views and ideas so we can make changes that really matter."
People attending will also be able to find out what the CCG has achieved over the last few months and how it is involved in the 'Call to Action' national debate to ensure the NHS is ready to face the challenges of tightening budgets, an ageing population and an increase in demand for services.
The event will be held at Kings Hall in Ilkley on Thursday 16 January from 2pm to 4pm. Everyone is welcome to come along.
Patient and public engagement – a priority area for the CCG – will also be on the agenda with the CCG keen to hear people's views on how it can get more people involved in the way their health services are organised and run. Getting patients involved, and the CCG learning from their experiences, can help improve the quality of healthcare services.
If you would like to tell the CCG about your experiences, please contact the CCG via its website: www.airedalewharfedalecravenccg.nhs.uk or call: 01274 237324. Local people can also join their practice patient group or get in touch with Healthwatch Bradford (for Bradford district patients): www.healthwatchbradford.co.uk or Healthwatch North Yorkshire (for Craven patients): www.healthwatchnorthyorkshire.co.uk
++++++++++++++++++++++++++++++++++++++++++++++++++++++++++++++++++++++++++++++++++
Health & Wellbeing Board North Yorkshire
Notes from the Voluntary Sector Representative
of the meeting held on 25th September 2013
The agenda items and discussions included the following:-
1.         Integration Framework and Outcome of Pioneer Bid
·         Over 100 bids submitted to become an Integration Pioneer and North Yorkshire / York were not successful. Are expected to continue to make progress in planning and delivering better integrated care. 
Bid from Bradford Airedale and Craven has gone forward to the next stage of selection and feedback expected in October. 
·         Integration Transformation Fund – The Government has created a £3.8b pooled budget for 2015/16 intended to help move care out of hospital and into the community, and improve working and integration between Health & Social Care.  Health and Wellbeing Boards will need to sign off proposals for the fund before submission to the Area Team of NHS England.
For North Yorkshire – 3.8b – but not new monies.  Around £19M will be generated by CCGs being top sliced in 2015/16 and partners need to note and support the impact of local decisions on the local health system. 
The integrated Commissioning Board has proposed inter alia:- 
a)    Focus on Countywide commissioning in areas such as Learning Disability and Complex Needs.
b)    Create 5 locality (CCG level) plans for integration of services for frailty, urgent care, and intermediate care/Reablement.  Content to include local description, priorities and gaps and plans on assessment, service delivery, pathways.
c)    Sixth Plan for whole County pathways eg. IT enabled.
Timelines – Agree to share 5 plans at an extraordinary ICB meeting 4/11; report to Health & Wellbeing Board 29/11/13; submission to Area Team March 2014. 
Discussion around cuts in CCG funding in North Yorkshire; possible pump-priming of services using non-recurring monies to release cost and future savings; commissioning of specific services which help reduce admissions. 
Also raised importance of interface with the voluntary Sector and ability to shape timely interventions.
Agreed
·           Approved the Integration Framework document.
·           Noted the guidance on the Integrated Transformation Fund.
·           Supported the areas identified for the basis for Integration Plans.
·           Noted the timescale for production of the Integrated Plan.
2.         Annual Report of the Director of Public Health for North Yorkshire 2013
·         This is the first report and provides a "snapshot" of the health needs in North Yorkshire highlighting among others the following key features:-
a)    Stark differences in death rates between communities within North Yorkshire.
b)    Population is getting older placing increasing pressure on Health & Social Care Services, but also providing opportunities for active and healthy ageing;
c)    North Yorkshire has high level of risky drinking behaviour and binge drinking activities.
·         Three key domains of public health – healthy improvement, making the most of money we spend on health and social care; protecting the public from diseases and environmental hazards.
Recommendations and Priorities
·         Reduce the inequalities in health across the county;
·         Focus on happy and healthy ageing, helping people to maintain their health and independence;
·         Give every child the best start in life and ensure young people can move from education into employment in the county.
·         Public Health & Wellbeing central consideration in the decision making of all organisations;
·         Harness the "Tour de France" experience and create a social and physical activity legacy in the county.
·         Prevent the health and social harms caused by high levels of alcohol consumption.
Full report and case studies can be found on-line at:
www.nypartnerships.org.uk/dphreport
++++++++++++++++++++++++++++++++++++++++++++++++++++++++++++++++++++++  
Craven CVS Funding Update
For General help and advice with funding contact our funding advice officer kate Senior by emailing her at kate@cravencvs.org.uk.
Age Uk announce Winter Grants programme now open!
Our Winter Cheer grants programme offers up to £450 to fund initiatives that help reduce or prevent older people's loneliness and isolation during the winter months. The grant can be used to, for example, run a social event this Christmas or provide hot meals or blankets to those at risk of being lonely and isolated this winter.
The programme is part of our Spread the Warmth campaign and it's only open to Friends and Forums which have confirmed their relationship with Age UK following our recent re-registration process.
 The application process is open until 5 November.
Successful applicants will be asked to share evidence of how they've used the funding, and we'll feature these stories in The Link early next year.
If you have any questions on the Winter Cheer grants programme, please contact Rebecca Black in Age UK's Grants team at rebecca.black@ageuk.org.uk or on 020 3033 1153. 
Please send any other enquires to Forums@ageuk.org.uk
 2014 GSK IMPACT Awards
GSK's IMPACT Awards are designed to reward charities that are doing excellent work to improve people's health. Organisations must be at least three years old, working in a health-related field in the UK, with income between £25,000 and £2 million. Up to 20 awards will be made ranging from £3,000 to £40,000 plus free training valued at £4,000. Organisations will also have a film made, receive help with press and publicity and be given a set of promotional materials. Closing date 20 September 2013
Foyle Foundation
The Foyle Foundation's small grants scheme is designed to support  smaller, registered charities in the UK with a turnover of less than £100,000. They focus on those working at grass roots and local community level. One-year grants of between £1,000 and £10,000 for successful applicants are available.
BBC Performing Arts Fund - Community Theatre
The scheme aims to support the development of not for profit community theatre groups. Grants of up to £5,000 will allow groups to carry out training, attract new audiences, encourage new members and raise their profile in their communities. The Fund wants to encourage groups to take on more challenging projects through commissions and encouraging collaboration with professional theatre makers and other local organisations.  Closing date 16 September.
Miller Homes
Miller Homes is giving local sports clubs across the country a chance to win £500. Entrants can collect an application form from their local branch; applying involves saying in no more than 200 words why their sports club deserves to win the money, how it will benefit the club and what it will be spent on. Closing date 1 September.
Sport England
Sport England's Small Grants uses lottery funding to make awards of between £300 and £10,000 to not-for-profit organisations to help more people play sport. To find out more about the fun and how to apply visit the Sport England website. 
Co-operative Bank Customer Donation Fund
The Co-operative Bank is looking for applications to the Customer Donation Fund from all Co-operative Bank Community Directplus account holders for a chance to receive up to £1,000 to support special projects and fundraising activities.The next deadline for applications is 30 September 2013. 
CQC inspectors to visit Airedale General Hospital in Keighley 


Professor Mike Richards, CQC Chief Inspector of Hospitals asks local people to tell him about the care provided by Airedale NHS Foundation Trust
Care Quality Commission seeks your views and experiences
England's new chief inspector of hospitals is inviting members of the public in Yorkshire and East Lancashire to tell his inspection panel what they think of the services provided by Airedale NHS Foundation Trust. Their views and experiences will help inspectors decide what to look at when they inspect Airedale General Hospital in Keighley, West Yorkshire.

Airedale NHS Foundation Trust is one of the first four hospital trusts to be inspected under radical changes being introduced by the Care Quality Commission. The formal inspection will start on Thursday 19 September.

The Chief Inspector, Professor Sir Mike Richards, announced in July that he will lead significantly larger inspection teams headed up by clinical and other experts that include trained members of the public.

To ensure the views of patients and the local community are properly heard, the inspectors will be holding a listening event (details below):
• Thursday 19 September, 6.30pm, at Victoria Hall, Victoria Park, Hard Ings Road, Keighley, West Yorkshire, BD21 3JN

"The new inspections are designed to provide people with a clear picture of the quality of the services in their local hospital, exposing poor or mediocre care as well as highlighting the many hospitals providing good and excellent care. We know there is too much variation in quality – and these new in-depth inspections will allow us to get a much more detailed picture of care in hospitals than ever before. This is your opportunity to tell me and my team what you think, and make a difference to the NHS services in the local area." 

Members of the public are being encouraged to attend the listening event to find out more about the inspection process, to tell the team about their experiences of care with Airedale General Hospital, and where they would like to see improvements made in the future.

CQC is asking people who would like to attend the listening event to fill in an online form atwww.cqclisteningevents.org.uk or call 03000 616161. This will help with planning for the event. However, the regulator stresses that people are free to turn up on the evening even if they haven't registered.
Anyone who is unable to attend the listening event but wishes to give their views to the inspection team can do this by email to cqclisteningevents@livegroup.co.uk.

Sir Mike's inspection team is expected to look in detail at eight key services areas: A&E; maternity, paediatrics; acute medical and surgical pathways; care for the frail elderly; end of life care; and outpatients. A full report of the inspectors' findings will be published by the Care Quality Commission.

Big Lottery Fund is announcing £5 million in development funding
By Andrew Holt, Charity Times
Today, the Big Lottery Fund is announcing £5 million in development funding to be shared by fifteen areas in England to build long term plans to support thousands of parents in giving their children the best start in life.

The investment is from the Fund's A Better Start initiative which aims to improve the life chances of over 10,000 children by investing £165 million for up to ten years. 

Next year, up to five of the areas will receive a major investment of between £30 and £50million.

The first three years of life can profoundly influence a child's life chance. 

The investment aims to improve the physical, emotional and psychological foundations built during a child's first few years, the most rapid and important phase of their development. 

Over the next ten years the initiative will gather evidence to demonstrate the benefit of support in the early years for children, society and the economy.

The start a child gets in life can have an impact on a number of long term personal and social problems as the fifteen areas receiving funding today show. 

In Northumberland the referral rates to children's social care are three times the national average with the number of children below three under a child protection plan being double the national average. 

Newcastle has the highest child obesity figures in the country for children in reception year. 

In Luton poverty, lone parenting, large families, overcrowded housing, long term unemployment and domestic violence are all higher than the national average. 

And in Nottingham 30% of domestic violence incidents are reported from four wards where life expectancy is significantly below the national average.

Lord Robert Winston, professor of Science and Society and emeritus professor of Fertility Studies at Imperial College London, also backs the investment. 

He said: "Our earliest environment, even before birth, has a profound effect on our later lives. Our health, our educational attainment, our personality and our relationships are hugely influenced by what happens in the womb and particularly during those first three years of our lives as small children. 

"Research shows the massive value of improving the quality of those earliest years. 

"This welcome investment from the Big Lottery Fund means that we shall be able to help the most vulnerable babies get a better start – it is an important investment for the future of our society."

Nat Sloane, Big Lottery Fund England chair, added: "Sometimes parents do not always know what is best for their children despite wanting the best for them. 

"If all parents knew that they could take steps in pregnancy and the first years of their child's life to help them in later life by reducing the risks of getting heart disease or diabetes, helping them to achieve better grades in school or even improving their chances of a successful career, surely parents would want to know how. 

"We know they want more support – 71 per cent of mothers say they do.

"Costly health and social problems can be traced back to some children not having a good start in life. 

"A Better Start will aim to stop harm to a child before it happens by providing the right support in those crucial years between birth and the age of three. 

"No mother wants to see their child end up in prison, suffer poor mental health or have no sense of self worth. 

"Helping parents give their children the best possible start in life will not only have a positive impact on society but will also mean less costly spending treating entrenched problems later on."

The Fund has been working with a number of experts in the field of early years, including Naomi Eisenstadt, former director of the Sure Start Programme and Social Exclusion Task Force and Kate Billingham, an international advisor on children's public health and George Hoskings, chief executive of the Wave Trust
=======================================================================================
A new era for local support for local charities and volunteers
Craven CVS is one of seven local support and development organisations (LSDO's) who have recently forged a new partnership to meet the twin challenges of increasing demand for support from charities and volunteers and tougher competition for funding.
 The North Yorkshire Alliance partners are: Craven CVS, Northallerton and District VSA, Harrogate & Ripon CVS, Richmondshire CVS, Ryedale Voluntary Action, Seachange and Selby District AVS.
 All will remain independent local charities with local members and governance, but the new partnership will strengthen how they work together to support charities and volunteers across North Yorkshire. Trustees from each organisation have formed the North Yorkshire Alliance, which will be underpinned by a not for profit company. This will enable the partners to jointly secure funding for sustainable and high quality support and development work across the county.The North Yorkshire Alliance model has been developed as part of a national project to investigate how best to provide support to voluntary and community organisations in the future (Transforming Local Infrastructure). In the largest county in England, much of it rural and sparsely populated, feedback has stressed the importance of access to support provided by organisations who know and understand their communities and who can provide services tailored to meet local needs.
 The provision of a network of District based LSDO's will guarantee a strong local focus and close links with District Councils. Equally as important, the North Yorkshire Alliance will share good practice and also have the capacity to work flexibly across geographic boundaries. This is essential so that the vital role of representing and advocating for the voluntary and community sector can also be supported. North Yorkshire Alliance partners will be well placed to bring a local voice to the table when working with the new NHS Clinical Commissioning Groups and North Yorkshire wide organisations, especially the County Council.
 Charities and volunteers have always made a vital contribution to our communities and in these difficult times they need to know who they can turn to for support. The North Yorkshire Alliance of local support and development organisations is totally committed to ensuring that all available resources are focused on providing top quality local support and ensuring that the voice of charities, volunteers and the people they benefit is heard loud and clear.
+++++++++++++++++++++++++++++++++++++++++++++++++++++++++++++++++++++++++++++++++++++++++
National Award for Craven CVS
Craven CVS (Craven Community Voluntary Service) has just been awarded a national Quality Award. 

The National Association of Voluntary Community Action's Quality Award is a national independent endorsement of the services provided by Craven CVS. Working across the whole of Craven district Craven CVC provides support to community, voluntary and charitable organisations in terms of funding and financial advice, governance (setting up and running local groups and organisations) and training. 
 To gain this award Craven CVS had to demonstrate that its support makes a real difference to voluntary and community organisations in their area.   The rigorous assessment process involves an external audit and interviews with service users and funders. 
Andy Glen, Chairman of Craven CVS, said  ' We look forward to maintaining the high standards required to achieve this prestigious award and look forwards to using the NAVCA Quality Award with pride.'
The award is assessed against five standards all of which Craven CVS achieved:

• Supporting the identification of needs in local communities and facilitating provision to meet those needs

• Assisting voluntary organisations and community groups to function more effectively and deliver quality services

• Facilitating effective communications, networking and collaboration among local voluntary organisations and community groups

• Enabling the diverse views of the local sector to be represented and supporting structures which promote effective cross-sector partnership working

• Ensuring the third sector's role as an integral part of the local planning and policy making


Men live longer than the national average in Craven, North Yorkshire

.
Life expectancy at birth is a good measure of overall health and is similar to All Age All Cause Mortality. During 2008-2010, the average life expectancy for males in Craven was 80.2 and females 84.2, significantly higher than the national averages of 78.6 and 82.6 and shows a rising trend 41. The gap between male and female life expectancy has narrowed considerably since 1993 though females can still expect to live around four years longer than males in Craven.
To see a full copy of the  North Yorkshire JSNA report (Craven summery) follow the link below.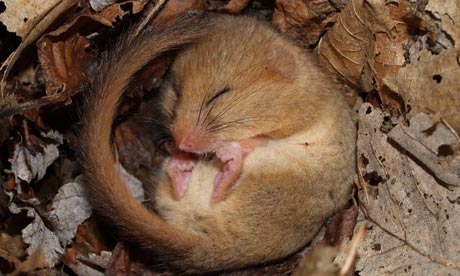 Small is beautiful when it comes to locality. Photograph: Hattie Spray/PA
It is surely not unreasonable that even those with no background or interest in public sector commissioning and procurement understand that dealing with citizens is different to manufacturing pins.
Despite the obvious difference, there remains one overriding principle that commonly informs our approaches to both. To produce anything efficiently, at the best price and to deliver quality, it must be done at scale.
The idea of universally achievable economies of scale is deeply ingrained. It is alarming that this thinking so completely dominates the design and management of service delivery at all levels of the public sector in the 21st century – and yet often it simply isn't true.
Why, in the current climate, do we tolerate services that are remote, provide less impact and cost more? The answer, at least in part, is because our mind is closed to the very idea that disaggregation might be more cost-effective. Perceived inefficiencies almost always seem to lead to strategies based on a further tier of aggregation, scale and management control, often to a point where inefficiencies become so opaque that they become desperately difficult to address, even as they become more apparent to the rest of us.
As we do this we also drive out the plurality of supply and local multipliers that are widely recognised as vital for high performance in public sector spend.
It is for these reasons that Locality is working with Professor John Seddon of Vanguard Consulting on a research project with major policy implications, that will challenge some of the widely held assumptions that in our view lead to diseconomies of scale.
Locality members have reported endless examples of diseconomies of scale, from youth services to legal aid services to mental health interventions, through to employability schemes like the Work Programme. Reports relate particularly to areas of complex social need, where solutions would be better found by responding to particular individual needs rather than one size fits all approach.
Through our research we plan to develop an evidence base which we hope will encourage a new approach to public service decision-making. An ambitious aim? Certainly. But it's not just us making this argument.
In 2008, Nesta ran its Big Green Challenge, designed to stimulate community-led responses to climate change. In its 2010 publication,Mass Localism, reflecting on the success of the challenge and the importance of innovation and diversity, Nesta said the government should resist the temptation to scale successful community innovation and should instead enable local innovation to flourish.
This is a fundamentally different way of conceiving the design and delivery of services. The more complex the social problems, the more important it is to design services in such a way that deep value relationships can be formed between service providers and users. More accessible, responsive and embedded provision can then deliver stronger and more cost effective outcomes and impacts.
In early discussions about the research, one leader from the voluntary sector said our work sounded interesting, but added that "it almost sounds as if you are going to argue against one of the immutable laws of economics".
We would argue that the idea economies of scale is not an immutable law when applied to the delivery of services. Things can become more expensive when you do them at scale because management costs often multiply rather than divide. Our research project to investigate these assertions and is expected to be completed by spring 2013.
Neil Berry is the head of enterprise at Locality.
This article is published by Guardian Professional. 
+++++++++++++++++++++++++++++++++++++++++++++++++++
Save our local NHS 
Sign the 38 Degree Petition
Don't delay act today
Here is some HUGE good news: more than 100,000 of us have signed local petitions asking doctors to use their powers to save local NHS services.

It's already working. City and Hackney CCG, in London, have said they'll adopt 38 Degrees safeguards into their constitution. They've agreed to put their patients first, and use their new powers to prevent local health services being damaged by privatisation.

Now we need to repeat this success in other places. The first step is getting thousands more signatures on local petitions to show doctors we'll back them if they protect the NHS.

Please forward this message to at least three friends and family living in England, and ask them to add their name here:
https://secure.38degrees.org.uk/CCG-petition

The doctors on local CCGs will be under pressure from the government to hand out contracts to private companies. That could put vital services at risk. [1] But the last thing most doctors want is to carve up our NHS for private profit. Plus, the new CCGs have a legal duty to listen to local people. [2]

If we can get in early, while CCGs are still being formed, we can give doctors a better choice - one based on sound legal advice and the interests of patients, not private companies.

There are hundreds of thousands of us who care about the future of our health service. Can you forward this email to friends and family who want to protect our NHS and ask them to click here to join in now? If you haven't already signed up then do so now! The NHS is ours, let's keep it that way.
https://secure.38degrees.org.uk/CCG-petition

The success in Hackney is a huge step forward for two reasons:

1. It proves our campaign can work - if we can win over local doctors in Hackney, we can win over the local doctors taking decisions about your local health services too.

2. It boosts our chances of winning everywhere else - it's always a bit harder to persuade someone to be the first to do something. Now that City and Hackney CCG have taken the plunge, it should be a little easier to persuade doctors everywhere else.

If it can work in Hackney, then it can work elsewhere too. Please can you add your name to the petition to your local doctors now?
https://secure.38degrees.org.uk/CCG-petition


Thanks for being involved,

Becky, James, Marie and the 38 Degrees team


NOTES
[1] "...plans for a radical restructuring of the health service in England, which will give GPs control of much of the NHS's £106bn annual budget, cut the number of health bodies, and introduce more competition into services"
Guardian: NHS Reform Health bill passes vote http://www.guardian.co.uk/politics/2012/mar/20/nhs-reform-health-bill-passes-vote
BBC: NHS - The shape of things to come http://www.bbc.co.uk/news/health-17457102
[2] Telegraph: Scrap NHS Bill, say doctors who will run reforms http://www.telegraph.co.uk/health/healthnews/9112448/Scrap-NHS-Bill-say-doctors-who-will-run-reforms.html
Pulse: More GP commissioners withdraw support from health bill
http://www.pulsetoday.co.uk/newsarticle-content/-/article_display_list/13604675/more-gp-commissioners-withdraw-support-from-health-bill
You know it's too important to lose, so don't delay act today.
++++++++++++++++++++++++++++++++++++++++++++++++++++++++++
 

 

13 September 2012

 

 
Health, Adult Social Care and Ageing Bulletin

 

 

 

Dear Colleague,

Welcome to the tenth edition of the Health, Adult Social Care and Ageing Bulletin. The bulletin provides details on our work across the health, adult social care and ageing sectors.

The return of Parliament from recess has been simultaneous with the first meetings of the LGA's boards for the 2012/13 period. The first meeting of the Community Wellbeing board was on 5 September. At this meeting we reconfirmed our long-held priorities in adult social care reform, and meeting the challenges of public health reforms, along with the importance and potential for integration and commissioning across public health, social care and beyond.

Following the Government's ministerial reshuffle, LGA officers and members of the Community Wellbeing board will also be ensuring that your councils' views, experiences and successes continue to be shared with them as we establish productive working relationships with the new ministerial team in the Department of Health and with partners in the other government ministries.

The 'Show us you care' campaign for the reform of adult social care remains the LGA's top campaigning priority and we are pleased to announce that the National Children and Adult Social Care Conference, which takes place 24-26 October, will be attended by the new Minister for Care Services, Norman Lamb MP. I hope you are able to join us in Eastbourne.

Work has also continued over the summer in response to the Government's publication of the Children and young people's health outcomes report, as part of our commitment to work with councils to help them take a leading role in improving health and wellbeing outcomes for children and young people. Further detail on the LGA's response is contained within the bulletin proper.

Our autumn series of public health events will continue over the next few weeks with events on Local Healthwatch (4 October) and Workplace Health (11 October), which are just two of the areas where effective action by local authorities can really make a difference to the quality of service provided to the public and directly influence public health outcomes.

A small number of tickets also remain for our event on 24 September 2012 – Doing the Duty – using the Equality Framework to make evidence-based decisions, of interest for all those responsible for allocating resources in this time of squeezed budgets.

Please do feel free to email me at david.rogers@local.gov.uk with your suggestions and contributions.




Councillor David Rogers OBE
Chairman, LGA Community Wellbeing Board
 

Social care white paper survey

 

As part of our social care campaign we've launched a short survey which asks for your views on whether the Government's white paper will deliver. We would encourage you to take the survey which judges the paper against the tests we set out earlier in the year in our ripe for reform publication.

Take the survey

 

 

 

 

Consultation on JSNA and JHWS strategy guidance launched

 

The Department of Health (DH) have launched their draft guidance on duties for Health and Wellbeing Boards (HWBs) around the joint strategic needs assessment (JSNA) and the Joint Health and Wellbeing Strategy (JHWS.)

Please email Tom Shakespeare by Monday 17 September 2012 if you would like to feed into our response.

Read the guidance

 

 

 

 

Public health funding

 

Following the LGA Executive discussion on finance, we submitted our response to the proposed distribution formula for public health funding to local government. We will continue to lobby hard for a greater quantum of resource to enable local government to invest in public health and preventative strategies and for a more equitable distribution formula.

Read the LGA response

 

 

 

 

Health protection in local government

 

The DH has published provisional guidance on health protection arrangements in the new public health system for local authorities and public health professionals.

Read the guidance

 

 

 

 

Consultation on the arrangements for consideration of proposals on the fluoridation of drinking water

 

The DH is consulting on the process local authorities will use to conduct consultations on fluoridation of drinking water. We are not consulting on the benefits or disadvantages of fluoridation.

This consultation document is an opportunity for the DH to obtain the views of local authorities, NHS commissioners, public health professionals, service providers, equality representatives and all other interested parties on the future arrangements for consulting on proposals for fluoridation schemes.

Read the consultation

 

 

 

 

Developing effective Healthwatch organisations

 

The DH, Healthwatch England and the LGA are collaborating in the provision of support to local authorities to help ensure that arrangements are put in place that enable their local Healthwatch organisations to perform and deliver to a high standard. It is hoped that this document will help local authorities both to commission local Healthwatch organisations and review how well their local Healthwatch delivers its roles and responsibilities. It can also help emerging potential local Healthwatch organisations understand what is expected of them and how they can develop to meet current best practice.

Read our Developing effective local Healthwatch publication

 

 

 

 

Faith and belief in partnership

 

Religious and belief issues have become increasingly significant for councils and their partners in recent years, in part due to the inclusion of 'religion and belief' in the Equality Act as well as Government agendas on partnership, community empowerment and preventing violent extremism. This report summarises key strategies and methods of effective partnership and engagement adopted by councils and faith and humanist partners in four case study areas across England: Watford, Barnet, Leicester and Pendle. It is primarily aimed at councils and faith and belief groups with an interest in working together, but will also be of relevance to voluntary and community sector organisations and other statutory partners.

Read our Faith and belief in partnership document

 

 

 

 

Healthwatch support and development offer

 

LGA is leading the implementation of Local Healthwatch and has a programme of activities funded by DH planned to support local authorities prepare for local Healthwatch throughout 2012 or 2013. The programme of support consists of regional and national events, masterclasses, peer support, briefings, best practice guides, an online forum for commissioners and bespoke support based on needs identified by our regional support officers.

Visit out Healthwatch pages
A quick guide to local government for health commissioners and providers

 

Local government can sometimes be a little difficult to get to grips with from the outside. Our revised guide to local government provides health partners with a clear and succinct guide to the role and scope of local government. We hope that this will help our existing and new health partners have a better understanding of how we can work together in the new landscape for health improvement.

 

 

 

 

Children and young people's health outcomes forum report

 

The independent report of the Children and young people's health outcomes forum has been published, the report is the first phase in the new Children and Young People's Health Outcomes strategy. The Government is due to publish its response to the report in September.

The LGA view is broadly supportive of the report and we are committed to working with Government and other stakeholders to explore the impact of the recommendations for local authorities, particularly with regards to funding. We share the forum's concerns about safeguarding and call for urgent publication of the accountability framework for safeguarding to ensure the health sector understands and adequately discharges it safeguarding duties.

 

 

 

 

Children and Young People's health factsheets

 

A set of factsheets to help local authorities, HWBs, school governors and commissioners meet the health needs of local children and young people and involve children, young people and their families in healthcare decisions has been published as part of the independent report of the Children and young people's health outcomes forum.

The forum asked key stakeholders including the LGA to promote the factsheets to support wider understanding of the issues, in response we have made the full set of factsheets available on our dedicated children's health webpage.

 
Party conferences 2012

 

The LGA will once again be hosting a reception at each of the party conferences, kindly sponsored by CCLA's Public Sector Deposit Fund.

Read more about the LGA's involvement in Party Conferences

In addition, we have secured a number of platforms for lead members to discuss key policy issues on behalf of the sector. Details of these events, along with information on the LGA receptions at each conference, can be found on our website.

If you have any queries, please get in contact with Tom: thomas.coales@local.gov.uk or Jess: jessica.thrift@local.gov.uk in our corporate public affairs team.

 

 

 

Launch of community covenants guide

 

The Royal British Legion will be launching their 'Best Practice Guide to Community Covenants' at the 2012 party conferences. If you are an elected member and would be interested in attending the Royal British Legion's launch reception, which is being held at each of the three major party conferences, please contact Tom Coales: Thomas.coales@local.gov.uk
Local Healthwatch – Building a strong consumer champion in health and social care
4 October 2012 | London
Over the past year, at every stage, the role of local government in shaping local health priorities has become stronger. The Health and Social Care Act 2012 places local government at the centre of ensuring our communities receive the care they deserve. Together with new responsibilities for public health and health and wellbeing boards, it requires councils to commission a new, local, consumer champion for health and social care called Healthwatch.

 

Healthy workforce, healthy communities: How can councils improve the health and wellbeing of their employees as well as their customers?
11 October 2012 | London
Health improvement is a key component in the Government's agenda for change – to reduce the heavy financial and social burden of avoidable ill-health and premature death and to change the relationship between citizens and state. For the first time in a generation, local government is to take lead responsibility for health improvement and public health.

 

National Children and Adult Services Conference 2012
26 October 2012 | Eastbourne
This event is vital to councillors, directors, senior officers, directors of public health, policy makers and services managers with responsibilities for children's services and adult care in the statutory, voluntary and private sectors. It is also an important opportunity for partners in health, schools and related fields as well as education, MPs with an interest in social care, children's services, and education.
Efficiency savings alone will not fix care crisis

 

Cllr David Rogers, Chairman of the LGA's Community Wellbeing Board responds to the Audit Commission's report looking at value for money in adult social care

 
 

Contact us

 

Local Government House
Smith Square
London, SW1P 3HZ

Email: info@local.gov.uk
Telephone: 020 7664 3000
Fax: 020 7664 3030
NAVCA have produced a new Comissioning Guide for Trusttees called "At Your Bidding" . The document  is a guide for charity trustees about commissioning and tendering for public services, published in partnership with the Local Government Association.
At a time of significant change within the public sector, the guide aims to:
Provide some context about the commissioning of public services so that trustees can understand the potential implications and impact of commissioning at a strategic level on their charity
Outline the issue to consider and the decisions that trustees have to make regarding bidding for service contracts
Describe the steps that trustees need to take to make sure their organisation is tender and contract ready
Draw attention to key areas for risk assessment and risk management
Signpost to other useful publications, reources and sources of information and advice
This publication is not a detailed technical manual on how to tender. The focus is squarely on the key issues that individuals need to be aware of in fulfilling their duties as charity trustees.
NAVCA's Local Commissioning and Procurement Unit
At Your Bidding was produced by NAVCA'a Local Commissioning and Procurement Unit, which exists to help local suport and development organisations.  They work with trustees, senior officers and development workersand help organisations understand the new commissioning and procurement landscape, and prepare frontline groups for the challenges ahead.
The team provides practical information, advice and guidance to help local oluntary organisations and community groups engage with commissioning and procurement - whether this involves contributing to an understanding of communnity needs, shaping the design of services or winning and delivering contracts.
Find the latest publications, policy and research analysis at www.navca.org.uk/lcpu