New North Yorkshire Mental Health Support Telephone Line
From August 1st 2015 Health and Local Authority Commissioners in North Yorkshire have purchased a bespoke OUT OF HOURS support line from an experienced provider.
The service will be available to residents of North Yorkshire at weekends and weekdays 5pm-8.30am(4.30pm Fridays) 365 days a year.
This confidential service will offer initial  support, guidance and signposting, where appropriate, into the Mental Health Pathway.  The phone lines will be staffed by specialist call –handlers in this field.
Posters, publicity and key contact cards will be distributed to GP Surgeries as well all key community hubs including other mental health stakeholders.
Support line staff will work closely with primary and secondary care services, particularly the Locality based Crisis Resolution and Home Treatment Teams appropriate to North Yorkshire residents.
The new telephone number will be  0333 0000 309
=============================================================================
Helping victims in North Yorkshire to cope after crime
If you work with victims of crime you'll be interested to know about a North Yorkshire initiative called Supporting Victims.
Julia Mulligan, the Police & Crime Commissioner for North Yorkshire, is funding Supporting Victims to help people cope after crime, and get their lives back to normal as soon as possible.
You can see the external briefing about the service on the Forum's website.  Downloadable leaflets and other resources are available on the Police & Crime Commissioner's website.
Please direct any victims of crime that you come into contact with to the Supporting Victims website: www.supportingvictims.org or encourage them to call: 01904 669 276 or email: help@supportingvictims.org
=========================================================================================
Nominations are now open! OneFamily customers can now nominate projects for a Community Award of up to £5,000 or up to £25,000.
With funds of up to £25,000 or £5,000 available in each round, whether you have a seed of an idea and the support to get it off the ground, or have an existing project that needs a bit of a financial boost, you just need to tell us about your plans, and how much you need – and you could be on your way to making a real difference.
We have introduced 4 categories for our awards to make sure we are giving a wider range of community projects an equal chance to access the funds. For this round of Community Awards there is one award of £25,000 and four awards of £5,000 available in each category.
Visit https://foundation.onefamily.com/community-awards/   to make a nomination
====================================================================================
The Prince's Countryside Fund 
The Prince's Countryside Fund provides funding towards projects operating in England, Wales, Scotland and Northern Ireland that clearly contribute towards one or more of The Prince's Countryside Fund's objectives.
We want our funding to have a long term positive effect on rural communities, helping those that live and work there sustain the countryside, by tackling key rural issues.
Thriving Rural Communities - projects that provide innovative solutions to deliver assets and services that keep rural communities together and develop a more sustainable rural economy i.e. empowering communities to provide village services or create business hubs and employment for local people.
Rural Livelihoods 

- projects that focus on developing stronger, more sustainable farm and rural enterprises with the aim of halting the decline of the rural economy i.e. providing rural businesses with support and advice or supporting farmer led initiatives.

Farmers of the Future - projects that help improve skills and increase opportunities of taking up rural careers, in particular in farming, with the aim of remaining within and contributing to the rural economy i.e. training opportunities and apprenticeship schemes, inspiring and enabling new entrants to consider a career in farming.
You can contact a member of The Prince's Countryside Fund team on 020 7566 8797 or email pcfapplication@bitc.org.uk to tell us about your project before going ahead with your application. We can talk to you about whether your project meets the Fund's objectives and give guidance on what you need to do to make your application. 
==========================================================================================
High rent?
Lost deposit?
Waiting for repairs?

Sounds like you need Shelter's guide...

Hi,

 

 

We all know living in a rented home can be stressful and leave you feeling powerless if something goes wrong. But it doesn't have to be like this.

 

 

Get Shelter's guide to getting most out of your rented home. Find out how to:

 

 

Understand your contract

 

 

Make sure repairs are done

Keep costs manageable

Get your deposit back when you leave

And much more!

I hope your guide helps you feel safe and secure in your rented home.

Yours sincerely,

James Allen

Head of Digital Advice

Registered Address: 88 Old Street, London ec1v 9hu
Registered in England & Wales, company number 1038133
Registered charity number 263710 (England & Wales); SC002327 (Scotland)
The advice in this guide only applies to people in England.
+++++++++++++++++++++++++++++++++++++++++++++++++++++++++++++++++++++++++++++++++++
Youth Social Action Fund open for applications
Organisations working with young people in lower socioeconomic areas in England can apply for funding through the new Youth Social Action Fund.

The Government has made £1 million available to support youth social action opportunities based on results from the Cabinet Office and Ipsos Mori Youth Social Action Survey. Find out more about the survey and the funding.  Pears Foundation and UK Community Foundations (UKCF) will match the investment. It will be split into 2 separate funds:
a national level, £1.26 million fund, jointly run with Pears Foundation to work with young people in more deprived or rural areas

a local level £510,000 fund run and matched by UKCF, to work with young people in Norfolk, Suffolk and Cambridgeshire through these counties' community foundations
The Cabinet Office and Pears Foundation are particularly interested in receiving applications from organisations to improve the reach and impact of existing programmes that are sustainable and scaleable in the long term e.g. working with volunteers, through partnerships or utilising existing structures and institutions. We would also be interested in bids which wish to pilot, within existing programmes, innovative approaches to addressing issues of need, access or inclusivity, or which embrace cross-sector partnerships e.g. with the health, education or social care sectors.

It is the intention that the majority of this funding will run for two financial years with all money to be spent by July 2017.  Applications will close at 5pm on Friday 28 August 2015.  Details can be found here.    
The National Youth Social Action Fund specification and application form can be found here. 
+++++++++++++++++++++++++++++++++++++++++++++++++++++++++++++   
The following ESIF calls have now been issued for the Leeds City Region: 
Thematic Objective 4/Priority Axis 4 Low Carbon and Energy Programme – to support activities which promote the production and distribution of energy derived from renewable sources and energy efficiency, smart energy management and renewable energy use in public infrastructure (www.gov.uk/european-structural-investment-funds/low-carbon-call-in-leeds-city-region-oc20r15p-0215) - closing date for Call is 25th September 2015.
Thematic Objective 3/Priority Axis 3 International Trade Performance Call – part of national Call to support the capacity of SMEs to grow in regional, national and international markets. This Call builds on that previously released in March 2015 and does not aim to duplicate but to add greater value and deliver more in this area of work (www.gov.uk/european-structural-investment-funds/sme-support-international-trade-performance-call-in-england-oc00r15p-0148) – closing date for Call is 11th September 2015.
+++++++++++++++++++++++++++++++++++++++++++++++++++
New funding on offer to boost community resource
A new funding scheme means any group interested in developing and managing a community resource in their area will be eligible to apply for a grant toward the costs of a feasibility study on the project. The money is coming from North Yorkshire County Council as part of its Stronger Communities programme "This programme has been created to help communities in our county do more for themselves," said County Councillor David Chance, executive member for Stronger Communities. "Supporting and working with communities to help them develop their own resources - like libraries, open spaces and former council buildings - is at the very heart of it.

The county council has made a successful application to become a member of the national Community Management and Ownership of Assets (COMA) programme as part of its strategy to move some of the council's existing assets into community ownership. Being part of COMA means the council can draw on a package of specialist expertise and advice which it can pass on to community groups who are interested in managing a community resource and take ownership of assets connected with it from the county council.The county council is also offering grants to part fund feasibility studies for schemes. 

The County Council is now working in partnership with the district and borough councils in North Yorkshire to develop common approaches for the delivery of community asset transfers. Information on how to apply for the scheme and the eligibility criteria will be available on the County Council's website once the details have been agreed, but anyone interested in finding out more can contact the Stronger Communities team now: 

In Craven contact -Marion Tweed-Rycroft: marion.tweed-rycroft@northyorks.gov.uk
+++++++++++++++++++++++++++++++++++++++++++++++++++++++++++++++++++++++++
Power to Change
Power to Change have just indicated that there has been significant interest in the Initial Grants Programme and they have already learned a lot from it, including ways to improve the application process and better explain the criteria. To allow time to respond to that early feedback, implement changes that will make the programme work better, better manage demand and save you time in the long run, they will temporarily pause the programme for five weeks over the summer.
 The Initial Grants programme will not be accepting new applications between 23 July and 31 August. Applications submitted before 23rd July will continue to be processed and funding will continue to be allocated over the summer months
Applications will reopen on 1st September and will be accepted until 23 October, with grants being taken forward to our grants committee through to December 2015.
+++++++++++++++++++++++++++++++++++++++++++++++++++++++++++++++++++++++++++++++++++++++++++++++++++++++++++++
We here at Craven CVS are pleased to be able to let you know The Craven Stepping Stone Horticultural initiative has made a successful  bid to Craven District Council for a Peace Garden project. Kara from Stepping Stones said "thanks for your help with the application, its great news for us".
Stepping Stones got some other great news today. They found out they had won the award for  'excellence in service and recognising community involvement' across NYCC. 
"Please feel free to share the news with your partner agencies"  (Kara the project coordinator is telling everyone J 
To find out more about Stepping Stones visit their web site  
++++++++++++++++++++++++++++++++++++++++++++++++++++++++++++++++++++++++++++++++++++++++
VCs representative feed back from the  County Council's Care and Independence Scrutiny Committee meeting held on the 2 July 2015. 
Mental Health Strategy
A new one is in the offing, and they are out to consultation on it at present. Key aspects of the strategy include:
-     Emphasis on community resilience (so that fewer people need more in-depth care /treatment)
-     People with mental health issues are helped to achieve better outcomes as a result of responsive support and treatment
-     People with mental health needs achieve as much as possible from their lives
There was some discussion about the effect of budget cuts and we were told that NYCC and the CCGs have protected the health and care budgets. I asked whether they had been able to budget for increased activities by the voluntary sector organisations and community groups, and was told that they will be working with CCGs to decide what they need to commission, at local level. They said that they recognise the importance of VCSE provision and will be in a position to purchase the services they need.
Deprivation of liberty safeguards
Quite a technical paper was produced for this item. In essence, a recent legal case has set a precedent under which the criteria identifying individuals who might lack capacity to consent to arrangements for their care or treatment have changed. A consequence of this is that the number of cases which NYCC (and all other LAs) has to deal with has increased 13-fold. We were told how they are rapidly training staff to carry out assessments, and buying in private providers to work on their behalf, but that the workload is huge and unlikely to be under control for 2-4 years.
Self-funders briefing
A briefing paper was provided, raising issues about the number of people who pay for their own care needs, either through private provision or through Council arrangements. North Yorkshire, being a more affluent area, has more than the average per head of population. Under the Care Act, all people who require care and present themselves for an assessment will have a care account created for them, setting out how their care will be provided and how it will be funded, up to a lifetime maximum self-payment of £72,000. The discussion centred around Local Authority duty to provide an information and advice service about services for people in need of care, and also for sound financial information and advice so that people can plan financially. LAs are unable to provide this service themselves. NYCC's approach is to put information on their website, including a clear ,message that financial advice should only be obtained from reputable, independent providers.
 Carers briefing
There was a verbal briefing from Avril Hunter on the impact of the Care Act on carers. This included:
-     There is a new minimum eligibility threshold for carers
-     NYCC are working with Carers Centres around enabling carers to have assessments
-     Some carers carry 'emergency carer' cards to show who can help if they are unable to care for someone
-     Carers have access to a Personal Budget (Carers Support Grant) – a one-off payment to help their well-being
-     Consultation will take place later this year on how that money can best be used.
Th      Thanks to Jackie Snape and Jon Carling for sharing their notes from this meeting.




Minister for Civil Society's 

 announces  the launch of a £20m local sustainability fund – which  is open to applications now.



Full details of the Local Sustainability Fund and how to apply



The fund will provide targeted support for organisations with a strong track record of delivering services which are experiencing current challenges, but which, with targeted support, could secure a strong future.

++++++++++++++++++++++++++++++++++++++++++++++++++++++++++++++++++++++++++
Parliamentary briefing
Charities (Protection and Social Investment) Bill


Executive Summary
The Charities (Protection and Social Investment) Bill equips the Charity Commission with
new or stronger powers to prevent individuals who are unfit to be charity trustees, and to
tackle abuse or mismanagement of charity more efficiently. The vast majority of charities and charity trustees act in the best interest of charities and
their beneficiaries, and cases of deliberate wrongdoing are rare. Nevertheless, NCVO broadly supports the aim of strengthening the Charity Commission's
powers to ensure more effective regulation of charities, and ultimately preserve public trust
and confidence in charities.
The Bill has been subject to pre-legislative scrutiny by the Joint Committee on the Draft
Protection of Charities Bill, and has been greatly improved as a result. NCVO has some remaining concerns with regards to the following:
The fact that the Commission is being given the power to take into account any
other evidence of a person's conduct once a statutory inquiry has been opened, and
this extends not only to conduct in other charities, but also to 'conduct outside of
charity but which may damage public trust and confidence in charity'. This provision
is broadly drawn, and NCVO has concerns that past conduct could also be brought
into decision making where it is not relevant to the case in question.
The unintended consequences of expanding the list of criminal offences that
automatically disqualify a person from being a charity trustee, to include a number
of offences under terrorism legislation. This is due to the extraordinary breadth of
the definition of terrorism, which includes not only offences that have an element of
clear and deliberate wrongdoing, but also inadvertent involvement. Due to recent tragic events, there have been calls on government to introduce an 'Olive's
Law' to reform fundraising regulation. High standards of fundraising practice are essential to
uphold levels of public trust. However, NCVO's view is that this Bill is not the right place to
introduce further rules on fundraising.
For further information follow the link below to the NCVO blogs.
Council launches community awards scheme
From fire fighting to manning phone lines, running community libraries to organising cultural events; community organisations and individual volunteers make a huge contribution to many lives across North Yorkshire.
We have launched our new community awards scheme to recognise and celebrate voluntary work carried out by people and organisations countywide.
The award categories are as follows:
Best community project award
The best community project award will recognise a community project that has resulted in real benefits for their community this year.
Best community group award
The best community group award will recognise an inspirational community group that has made a positive impact on a community and/or people's lives through ongoing, day-to-day activity this year.
Volunteer of the year
The volunteer of the year award will recognise an inspiring individual who has made an outstanding contribution to their community through volunteering above and beyond their normal role this year.
Young people volunteering award
The young people volunteering award will recognise projects run by an individual or group aged 11-18 this year. It will be awarded to a young person (or people) who have made a positive difference to other people's lives by volunteering their time and skills to creatively help solve a problem or provide a service.
Nominations

Nominations can be made via the online nominations form Opens new window. If you require a paper form please contact communications@northyorks.gov.uk or ring 01609 532917.

Nominations close on 31 July 2015.

The initial judgement of nominations by a panel will be based on the nomination forms. Up to three finalists from each category will then be selected for a judge's visit within their volunteering role.
Superconnected Broadband Connection Vouchers for Craven District business, social enterprise and charities
Almost all businesses in Craven can now apply for a grant of up to £3,000 to fund the costs associated with connecting to fibre or wireless broadband at superfast speeds.
The Superconnected Craven scheme supports small and medium sized businesses, social enterprises and charities with a 'connection voucher' to fund eligible costs such as surveys, cabling, routers, and connection fees.
The scheme operates through a simple application process with over £40 million of vouchers available in England on a first come first served basis. Following submission of a completed application most businesses will receive a decision on their connection voucher within three working days. It is anticipated that all vouchers will be allocated by December 2015.
'Superfast' broadband typically refers to download speeds of above 30 megabits per second. Connection Vouchers can be used to support a variety of technical solutions, including both wired and wireless connections. As well as meeting the ongoing running costs of the broadband connection, the applicant will need to pay for the VAT on the connection charge.
As a member of the Leeds City Region 'Superconnected Craven' is administered by Leeds City Council on behalf of Craven District Council through the Superconnected Cities programme.
Further information on how to apply, including frequently asked questions and details of approved suppliers can be found at www.superconnectedcraven.co.uk or by calling 0113 395 0357.




+++++++++++++++++++++++++++++++++++++++++++++++++++++++++++++++++++++++++++++++
Hustings 2015


A lively hustings took place on Tuesday night at the Greatwood and Horseclose Community Centre where around 50 members of the public grilled the five Parliamentary candidates on the views, policies, and plans of the candidates and their parties. Candidates Jacquie Bell (Liberal Democrat), Andy Brown (Green), Alan Henderson (UKIP), Julian Smith (Conservative) and Malcolm Birks (Labour) faced questions as diverse as education, the replacement of Trident, the environment, economy, and World War 1 debts to the United States. Candidates were permitted five minutes to introduce themselves and answers were restricted to a strict 90 seconds. The event was organised by the Craven Community and Voluntary Services and was refereed by the CEO, Milton Pearson. New Chairman of the Craven CVS, Stephanie Wheelhouse, introduced the evening and said later, "The questions were clearly rigorous and kept all the candidates on their toes, and we learnt quite a lot more about the individual candidates and what fires them up politically and personally. The evening was a great success and I hope will inspire people to go out and vote in May."
 L-R Alan Henderson UKIP, Andy Brown Green Party, Julian Smith Conservative, Milton Pearson Craven CVS, Jacqui Bell Liberal Democrats, Malcolm Birks Labour.


Invitation to tender: Capacity building within Ethnic groups
The North Yorkshire Equality and Diversity Strategic Partnership (NYED) has membership from a wide range of public, private and voluntary sector organisations. NYED supports and promote the interests of dispersed diverse communities in the County. In particular this has evidenced a disturbing reduction in the degree of priority given by public and private organisations to the needs of specific equality groups in their own internal policies, and consequently in the delivery of the services they offer. 
NYED is looking for a consultant to work with North Yorkshire and York Forum to help build capacity within specific BAME groups to raise their profile, and to challenge decision-makers and service providers in other sectors with a specific focus on the needs of Black, Asian and other minority ethnic groups. The consultant will also provide direct support to NYED meetings. We envisage the consultant working for 28 days over the period to end of January 2016. 
Further details of the tender can be viewed here
North Yorkshire and York Forum will be the client body for this work. 
Wednesday 15th April 2015
New programmes, grants and network launch today
New opportunities funded by the Department for Communities and Local Government (DCLG) that help you to take control in your neighbourhood launch on 1 April - today!

The programmes opening on My Community are:

Our Place
Want to put communities at the heart of service delivery in your area? Our Place helps you work with local people to identify the issues that matter most to them and to develop partnerships and plans – revolutionising the way your neighbourhood works. Grants and support are available for at least 100 neighbourhoods - find out more on the My Community website.
 
First Steps
Are you starting out on your journey to improve your neighbourhood? First Steps is a new initiative helping groups decide what practical actions to take bringing positive changes in their community.  The programme offers opportunities to 115 communities with support and grants available. Find out more on the My Community website.
 
Community Ownership and Management of Assets (COMA)
Want to have more influence over what happens to land and buildings locally? We will support up to 50 partnerships between local public bodies such as local authorities and community groups (including parish councils) to develop multiple asset transfers or single, ground breaking asset projects. Grants and support are available – find out more on the My Community website.
 
Community Economic Development
This new initiative is for community groups who want to take a lead in shaping their economies for the benefit of local people. If you belong to a community that wants to work towards seeing real economic change in your area – whether this is in food, housing, finance, energy or other opportunities – then find out about support and grants on the My Community website.

Visit the My Community website to find out more.
 
Live Q&A on the Just Act Forum today

Join the live Q&A today at 10.00am to ask our experts about the new programmes and grants available and find out about the My Community Network. Join Just Act and be a part of the conversation here.
==============================================================
ERDF and ESF in the Leeds City Region 2014-2020
Questions & Answers
(Updated 12th March 2015)
In 2013 the Government invited Local Enterprise Partnerships (LEPs) across England to submit European Structural and Investment Fund (ESIF) Strategies setting out how European Social Fund (ESF) and European Regional Development Fund (ERDF) and European Agricultural Fund for Rural Development (EAFRD) will be used in each LEP area for the 2014-20 programmes.
This Q&A reflects the latest position on the 2014-20 ERDF and ESF programmes in the Leeds City Region LEP area. (a later version will include the EAFRD element as the programme is adopted).
Overview
1. Where can I find the Leeds City Region European Structural and Investment Funds (ESIF) Strategy?
The Leeds City Region ESIF Strategy can be found here. It sets out the types of activities
which will be funded by ESF, ERDF and EAFRD across nine Thematic Objectives. The
strategy may change; it hasn't been signed-off by the Government as it is dependent on
the Government first reaching England-wide agreement with the European Commission;
this isn't expected until mid-2015.
2. Has the LEP consulted on the 2014-20 Strategy?
Yes, consultation with partners took place during 2013 prior to the submission to Government of the Strategy in January 2014. Since then, a large number of sounding groups have been and continue to be held, either at a Thematic Objective level or a particular programme level with key stakeholders to help shape and refine the detail which, in turn, will help in the development of the calls/tenders. Stakeholders can register for further consultation/sounding group events here.
3. Who are the Managing Authorities ?
 For European Regional Development Fund (ERDF) – Department for Communities and Local Government (DCLG)
 For European Social Fund (ESF) – Department for Work and Pensions (DWP)
 For European Agricultural Fund for Rural Development (EAFRD) – Department for Environment, Food and Rural Affairs (Defra)
4. When will the new ESF and ERDF programmes launch?
Managing Authorities are currently planning for the ESF and ERDF programmes to launch early calls in March 2015, based on those areas which have an 'in principle' agreement with the European Commission to progress, e.g. T1, T2 (infrastructure), T3, T4, ESF (where dependent on time limited match funding). However, formal adoption of the Operational Programmes is unlikely to take place until July 2015.
5. Why are the programmes starting late?
This is due to the lengthy negotiations between the Government and European Commission. All programmes in England, in fact across all Member States are starting late.
The funds allocated for 2014 will be rolled forward but it means there will be less time overall to commit the funds to projects and less time for projects to spend it. It is likely that all funds will need to be spent by the end of 2022.
In December 2014, the European Commissioner for Regional Policy said – for ERDF - that quality will not be sacrificed for speed of approving programmes: "The adoption of an Operational Programme is a lengthy, thorough process, in order to achieve the best results with the interests of the citizens at heart." By the end of 2014, across the EU, 148 ERDF Operational Programmes out of the 311 received by the European
Commission had been adopted.
6. Will the pre-election period preceding the General Election on 7th May 2015 impact on the start and/or implementation of the programmes?
During the period of time from when an election is announced until after the election is held, sometimes known as 'purdah', guidance is issued to civil servants on the principles that they should observe in relation to the conduct of Government business in the run-up to elections. The period will start on 30th March 2015 and continue until election day on 7th May 2015. Ministers have decided they are prepared for a small number of calls to be issued (as outlined in paragraph 3 above) before purdah (more information will be available shortly on what these first calls will be).
7. How much ESF/ERDF money does the Leeds City Region programme have?
The Government has allocated approximately €397 million (about £338 million) to the Leeds City Region Enterprise Partnership (our Strategy breaks this down between £170 million ERDF, £163 million ESF and £5.2 million EAFRD) although until agreement is reached between the Government and the European Commission the amount is subject to change. Also, as the programmes operate in euros, the sterling amount will vary as the exchange rate fluctuates. The Leeds City Region ESIF Strategy proposes a split between ERDF and ESF on a 51:49 ratio.
Access to approximately 59% of ESF funds in the Leeds City Region will be co-financed by national 'Opt-in' organisations, including the Department for Work and Pensions (DWP), the Skills Funding Agency (SFA) and the Big Lottery Fund.
Access to ERDF and ESF (outside of the Opt-in) will follow an open, competitive bidding process.
8 I have received funding under the 2007-13 programme. Can I obtain funding under the new programmes?
There are no transition arrangements. The 2007-13 and 2014-20 programmes are separate. For ERDF and ESF (outside of the Opt-in), all applicants will need to follow the same England-wide application procedures. Whilst not all of our ESF will go via Opt-in Organisations (OIO) (Department for Work and Pensions (DWP), Skills Funding Agency (SFA), the Big Lottery Fund), where they do, applications will go through the Opt-in Organisation's own procurement procedures.
All applicants will need to ensure that their proposals fit with the 2014-20 ERDF and ESF
Operational Programmes and the Leeds City Region ESIF Strategy. The shape of the new programmes is quite different to those in 2007-13 – therefore you are strongly advised to read the national programme material alongside the LCR ESIF Strategy.
The track record of previous recipients of ERDF and ESF will be taken into account. This includes management and delivery performance.
Applicants in previous receipt of ERDF or ESF funding will be expected to highlight the results of any evaluation for comparative activity.
9 Will there be a gap between my 2007-13 funding coming to an end and applying for funding under 2014-20?
Yes, this may arise. The delay in approving the programmes will have a knock-on effect for some organisations.
Although an organisation may have previously received funding under the 2007-13 programmes, either directly as a grant recipient or as a partner, it does not mean the organisation will be successful under the new 2014-20 programmes.
Outside of Opt-ins, if the Leeds City Region ERDF/ESF programme launches in March 2015, Funding Agreements are unlikely to be issued before late summer 2015, with the first payments made to organisations towards the end of 2015.
10. Will there be minimal bureaucracy in the new programmes?
Government is working to ensure that the rules and processes are clear for the new programmes so that applicants know what to expect; it won't necessarily be less complex. The Leeds City Region Enterprise Partnership has been contributing to the Government's work to clarify and streamline rules and processes.
Further guidance will be made available shortly as the first calls are issued. The draft guidance issued in November 2014 can be found on both the Leeds City Region LEP website and on the www.gov.uk website.
For example, "In the 2014-20 ERDF programme, the Managing Authority will be using the simplified costs option (SCO) of applying a flat rate of 15% of direct salary costs to calculate indirect costs, or overheads. The Managing Authority (for ERDF this is DCLG) was also considering using other SCO such as the 25% flat rate allowable for research, development and innovation projects, which meet the Horizon 2020 criteria." (DCLG)
We are awaiting DCLG guidance on whether the latter will be possible.
Organisations interested in applying for ESF and/or ERDF funds may wish to speak with previous or existing recipients of funding, to discuss, first-hand, the practicalities of running a project.
Applying for funding
11. Will I be able to apply for funding retrospectively?
We are awaiting confirmation from Government on whether this will be possible. For ERDF projects, it is likely to be only on an exceptional basis. It is unlikely retrospection will apply to ESF projects. Separate rules are likely to apply for match funding used by ESF Opt in Organisations.
12. Where can I find an application form?
Draft applications and guidance can be found on both the Leeds City Region LEP website and on the www.gov.uk website – please note all the .gov.uk pages are live yet. As calls are to be issued imminently, final versions will also be made available in the next week or so.
Applying for ERDF and ESF (outside of Opt-ins) will be done online through www.gov.uk. It is expected that online access to the application forms will be available once the programme has gone live. There will be two stages to the application process: Outline Application and Full Application for projects outside of the Opt-in.
13. Will there be one application form for both directly-funded ESF and ERDF projects?
Yes. Application forms will be made available online. It is understood that applicants will be able to select ESF, ERDF or both, and the relevant, tailored questions will appear on screen.
14. How are the 2014-20 programmes different from 2007-13?
The ESF and ERDF programmes are both England-wide programmes for 2014-20. For
2007-13, the Yorkshire and Humber region had its own ERDF programme, as did other English regions. Local Enterprise Partnerships have played a pivotal role in the designing and shaping of the new programmes. LEPs have been allocated notional sums of ERDF/ESF/EAFRD money for 2014-20.
The new programmes differ significantly from 2007-13. Activity supported through the 2014-20 programmes must support the objectives of the Leeds City Region ESIF Strategy which, in turn, is underpinned by the Leeds City Region Enterprise Partnership Strategic Economic Plan (SEP) as well as the national Operational Programmes.
The activities that will be supported by the new programmes are not a straight read- across from 2007-13; the activities are based on the LEP's key objectives for the Leeds City Region which area:
 Supporting growing businesses
 Developing a skilled and flexible workforce
 Building a resource smart City Region
 Delivering the infrastructure for growth
15. What outputs and results are projects required to deliver in return for receiving funding?
A key requirement for any organisation receiving ESF and ERDF is the delivery of outputs. The Government is currently negotiating outputs and results with the European Commission as part of the approval process of the Operational Programmes. Clarification is awaited on:
 Which of these ERDF outputs will be applicable in the Leeds City Region
 How the output indicators relate to the ERDF Investment Priorities
 The output evidence requirements and guidance
The list of outputs should not be seen as exhaustive as the Government may include additional outputs to those set out by the European Commission.
The European Commission and the Government will be paying closer than ever attention to the achievement of outputs. EC Regulations for 2014-20 state that a Member State's ERDF and ESF allocations can be affected by under-performance in relation to outputs.
It is expected that the suite of outputs will be consistent across the 39 LEP areas in England, although each LEP area will deliver against outputs most appropriate to its ESIF Strategy.
Draft ERDF Output Indicator Guidance is available here.
For ESF, there will be a suite of output and result indicators. The primary indicators for ESF are not expected to be significantly different from the previous programming period. The core results will look at the number of participants into education, employment and/or training. Further guidance is awaited from Government on outputs, results and definitions for ESF which may change.
16. If the European Commission is now more interested in a results orientated, output measured programme, will applicants be encouraged to reference payments-by results models for ERDF projects?
It is not expected that the Government will introduce payments-by-results methods for ERDF.
Governance
17. Briefly, who's who?
The Managing Authorities (the Department for Communities and Local Government for ERDF and the Department for Work and Pensions for ESF) are ultimately responsible for the delivery of the ERDF and ESF programmes in England. At a national level, a Programme Monitoring Committee (PMC) exists with responsibility for making sure that programme policy and objectives are carried out.
The Government has also tasked Local Enterprise Partnerships with establishing local ESIF Committees overseeing the ESIF programme in their areas. In the Leeds City Region, an ESIF Local Sub Committee (LSC) was established in 2014 with its inaugural meeting in July 2014. The Committee is currently operating in shadow format until the Operational Programmes are formally adopted.
The ESIF Local Sub Committee is made up of representatives from a variety of organisations across the Leeds City Region representative of the thematic areas and the three main funds. The current membership of the LSC can be found here.
Governance structures are not set in stone until the European Commission approves the
ESF and ERDF Operational Programmes.
18. What is a LEP?
Across England, Local Enterprise Partnerships are partnerships between local authorities and businesses. They decide what the priorities should be for investment in the LEP area. There are 39 LEPs across England. For more information, see: Local Enterprise Partnerships.
19. What is the role of the LEP in the new ESIF Programmes?
LEPs were asked in July 2013 to lead on the development of the ESIF Strategy against a notional allocation for their area. The LEP is working with the Managing Authorities and local stakeholders to help develop and implement the ESIF Strategy locally.
20. Who sits on the LEP and how we can engage with them?
The Local Enterprise Partnership (LEP) Board brings together the public and private sectors, working to a shared vision for economic growth. The membership of the LEP Board and other information about the LEP's activities can be found here.
The LEP's European Team should be your first point of contact for LEP ESF/ERDF/EAFRD engagement. The European Strategy Lead in Leeds City Region is Heather Waddington (heather.waddington@leeds.gov.uk).
21. Who will decide which projects in the Leeds City Region receive funding?
The Leeds City Region ESIF Committee will play an important advisory role in deciding which projects receive funding although the Managing Authorities will be responsible for final decisions.
22. Will there be an appeals process if an application is unsuccessful?
The Government has decided that there will be no appeals process at the Outline or Full Application stage. If an applicant is unsuccessful then, providing a similar call for proposals is launched in the future, it may be possible for an applicant to re-apply.
Feedback will be provided on unsuccessful Outline Applications to those applicants which request it. Applicants who are successful at the Outline stage will also receive feedback which should be taken on board in developing a Full Application.
23. Do you envisage any change in status or role of LEPs as preferred partners of Government if there is a change of Government in May 2015?
It is assumed that the LEP role will continue although it is not possible to predict any governance changes implemented by an incoming Government.
24. How can partners engage with the Leeds City Region ESIF Programme?
Partners can register for further ESIF Sounding Groups and events here. Sounding Groups are arranged either at a Thematic Objective level or a particular programme level with key stakeholders to help shape and refine the detail which, in turn, will help in the development of the calls/tenders.
ESF-specific questions
25. Are there any plans for an ESF briefing session ?
A series of Sounding Groups has already taken place but, as noted above, Sounding Groups are continuing to be held in a number of ESF thematic areas. Partners can register for these Sounding Groups here.
26. ESF and Opt Ins
For a large part of the programme ESF will primarily be accessed via open and competitive processes run by Opt-in organisations that provide match funding (Skills Funding Agency, Department for Work and Pensions, Big Lottery Fund). The LEP has been working with the Opt-in Organisations to ensure the process will meet the needs of the City Region and will continue to do so, with the support of the ESIF Committee, to ensure they remain fir for purpose and make an impact for our communities in Leeds City Region.
27. How can ESF providers prepare themselves for upcoming tendering rounds through the Opt-ins?
 SFA Opt-in - ESF providers are encouraged to enlist onto the Skills Funding Agency's (SFA) Register of Training Organisations, when it is open, although this is currently closed for new applications at present. Organisations that are eligible for funding from the SFA are listed on the Register. These organisations can be invited to compete in tenders by the SFA, but appearing on the register does not guarantee a contract. Further information about the register can be found here: https://www.gov.uk/skills-funding-register-for-opportunities-to-tender.
 DWP Opt-in –Bravo Solutions, the E-tendering portal used by DWP, will continue to be used. More information will follow with regard to the process for registering.
 Big Lottery Opt-in – Big Lottery will advertise the grant opportunities on their own website. More information will follow with regard to the process for registering. In addition back in autumn last year Big Lottery gave some funding (PDF – Programme Development Fund) to a number of key organisations across England to support the Third Sector in terms of engaging with the ESIF Programme. In Leeds City Region this is Voluntary Action Leeds – for more information please go to doinggoodleeds.org.uk.
28. What contracting geographies will be used for ESF?
The LEP, supported by the ESIF Local Sub Committee, are committed to ensuring that contracts are let at the geographical level that allows the most effective delivery. The design
of programme calls and tenders have been shaped with input from local stakeholders to ensure they are fit for purpose – some will be based on a City Region wide approach, some will be based at district or multi district level. Each Call/tender will make it clear at which level we are seeking projects.
29. What will the ESF programme in the Leeds City Region target?
The ESF programme will target employment, social inclusion and skills as set out in the ESIF Strategy. The programme areas contained in the Strategy will respond to the priorities set out in the Leeds City Region Skills Plan.
30. If I want to apply for funding, do I have to provide match funding?
Opt-in Organisations will provide the match funding although activity supported through other parts of the ESIF programme will require 50% match funding, in most cases.
31. How long can an ESF project last for?
The LEP will agree with the Opt-in Organisations the length that it wishes the provision to be contracted for but it is expected they will last for a three year period. This will also be the norm outside of Opt-ins.
32. I am an ESF supply chain provider delivering services to unemployed under an old Scheme. Would we come to you concerning transition arrangements if any.
There will be no 'transition arrangements'; the 2007-13 and 2014-20 programmes are separate.
ERDF-specific questions
33. Which organisations can apply for ERDF?
The final ERDF eligibility rules are currently being drafted by the Government and it is expected that they will be available in Spring 2015. However, it is worth noting that ERDF does not normally fund organisations directly; rather it funds organisations, sometimes referred to as intermediary bodies, which can, in turn, provide support (such as business, technical, finance (loans/equity) to SMEs to help them grow.
34. How do I apply for ERDF ?
There are two stages to the ERDF application process; Outline Application and if successful, Full Application. Applicants must fully complete the Outline Application via LOGASnet. Applications will be subject to a Gateway Assessment undertaken by the MA under the following criteria including - applicant eligibility, activity and expenditure eligibility and the fit with the ERDF OP and the call. Proposals that pass the Gateway Assessment will move into the Core Assessment which consists of strategic fit, value for money, management and control, deliverability, procurement / tendering and State Aid compliance. The will seek advice from partners when considering applications to ensure its assessment is informed by local economic growth conditions and opportunities within the context of Operational Programmes and the local ESI Funds Strategy. This will include the relevant LEP Area ESIF Committee and other partners deemed relevant to the application. Completed Outline Applications must be submitted via the LOGASnet system (https://logasnet.communities.gov.uk/logasnet)
Please note that applicants will require a user ID and password in order to access the LOGASnet system. Details on how to register on the system can be found on the Gov.uk website call pages at www.gov.uk/european-growth-funding once live. Please allow up to 10 days to receive your login details.
35. Can charities be beneficiaries of ERDF if they are also registered companies and meet SME criteria?
Applicant organisations for ERDF don't have to be SMEs themselves; for example local authorities and universities are likely to apply for ERDF. Guidance on which organisations can apply is still awaited but it is expected to include:
 local authorities
 statutory or non-statutory public funded bodies
 voluntary and community sector organisations
 private sector organisations
36. Can ERDF projects support SMEs that are social enterprises?
Yes, as long as the social enterprises conform with the SME eligibility requirements, which will be published in due course by Government.
37. How much ERDF can an organisation apply for?
The minimum size of a project will be proposed in the project Calls issued in the Leeds City Region.
38. Is there a minimum turnover limit for an organisation aiming to bid as a lead partner?
An organisation will have to provide evidence of whether they would be able to repay a grant in the event of any clawback situation which could include the whole of the grant.
Financial Due Diligence checks will be undertaken on non-public sector applicant organisations during the application process.
39. How long can an ERDF project last for ?
The length of the project will be proposed in the project calls issued in Leeds City Region. It is expected most projects will run for 3 years.
40. If I want to apply for funding, do I have to provide match funding?
Yes. It is a prerequisite for receiving ERDF that match funding is available and confirmed. Applicants will need to secure eligible match funding. Usually half of a project's funding will come from ERDF, the other 50% from other sources. Volunteer time and other forms of in-kind match funding are likely to be ineligible. However, where applicable, the donation of land and/or buildings can be eligible where specific conditions are met. The contribution of staff time as match funding may only be included if the employing organisation is either the lead applicant or a named delivery partner in the application.
41. Can projects be co-funded with fees from businesses its supports?
Guidance from Government on this question is still awaited but generally yes providing issues with State Aid are properly evidenced. There is an expectation this time that partners
look to increase the use of private sector match where eligible.
42. How could other funds within the scope of the LEP be used to match fund ERDF applications?
Other funds within the scope of the LEP may be able to be used as match funding subject to a project meeting relevant funding criteria. More information on other LEP funds can be found here (for example: Local Growth Fund).
43. Will guidance to help applicants calculate value for money (VFM) be available?
The Government is currently reviewing VFM principles and details will be available in due course.
44. Is there a formula to work out the administration resource requirement for an ERDF project? Is it based on project volume or types of outcomes?
No, as this depends on the complexity of the project, its outputs, the resources of the lead applicant and delivery partners.
Based on the existing experience of projects, it is generally recommended that there is a dedicated 100% project manager and dedicated 100% admin resource as a minimum.
45. How strong is the focus on linking Horizon 2020 with ERDF?
The European Commission has suggested that European Structural and Investment
Funds and other Commission Funds (e.g. Horizon 2020 – funds which are accessed directly from the EC) can be linked in the new programming period 2014-20. In general, however, different EU funds cannot be used as match against one another so the linkage is only likely to be possible at a strategic level. Projects using Structural Funds and Horizon 2020, for example, would have to be careful not to cross fund elements of their project.
46. Can projects be developed to address one or more of the ERDF supported Thematic Objectives set out in the ESIF strategy; the most innovative and high impact projects may address more than one theme. How will the assessment of bids address this?
In Leeds City Region this is expected to be a strong feature of the Sustainable Urban Development (SUD) element of the programme - where we will be looking to integrate funding from T3, T5 and T6. The possibility of multi Priority projects is still being considered outside of SUD. The call will specify where this is possible.
47. For ERDF, are there any excluded sectors e.g. retail?
Until the Government and European Commission conclude their negotiations and the Government publishes its eligibility guidance, it is not possible to provide clear advice on this question.
48. What is the Audit Authority?
The designation of an Audit Authority (AA) is an EU requirement. In England, it comprises auditors within Government who provide an additional check on projects' expenditure after it has been incurred and also check other aspects of project eligibility and delivery.
49. Will Community Led Local Development (CLLD) be available in the Leeds City Region?
Work with partners in local authority districts is continuing to develop the initial proposals. The Leeds City Region ESIF Strategy sets out its strong commitment to fully explore the use of the CLLD model in this programme period outside of the LEADER partnerships currently operating in rural areas. However it is unlikely that all areas, as set out in the Strategy, will be funded due to recent changes in the eligibility criteria.
50. I have an idea for a project but I'm not sure if it's eligible for funding?
To apply for funding, you will need to ensure that your idea fits with the relevant programme's eligibility conditions, the priorities identified in the Leeds City Region ESIF Strategy and the details of individual project calls. It can certainly be the case that many good ideas are not eligible for support from ESF or ERDF because they do not meet the call/specification criteria.
It is important that project ideas are not squeezed to fit with ESF or ERDF. Sometimes they just don't fit and other sources of funding may be more appropriate.
The European Commission has devised an online checklist for identifying possible suitable sources of EU funding.
Further advice
51. Where can I get help and support for accessing European funds?
LEEDS CITY REGION EUROPEAN TEAM
The European Strategy Lead in Leeds City Region is Heather Waddington heather.waddington@leeds.gov.uk. From the 1st April 2015 please use heather.waddington@westyorks-ca.gov.uk
Other contacts in the LEP's European team are ; Stephen Gould – European Programme Assistant
stephen.gould@leeds.gov.uk. From the 1st April 2015 please use Stephen.gould@westyorks-ca.gov.uk
Andrew Atack – European Programme Administrator
andrew.atack@leeds.gov.uk. From the 1st April 2015 please use andrew.atack@westyorks-ca.gov.uk
DISTRICT CONTACTS
The LEP's European Team is supported by a number of key points of contact in the districts who are there to help partners locally.
For more information please use the following link to find your district contact ;
http://www.the-lep.com/our-work/european/
52. When will more detailed information be available?
Once the Government issues further guidance then this will be available from www.gov.uk and via a link from the Leeds City Region LEP website.
In the meantime, we will endeavour to continue to update this Q&A regularly until the programmes are formally launched later in 2015. In addition in Leeds City Region we will continue to brief partners via e-alerts, briefing sessions, Sounding Groups and website updates.
53. How can I find out more information?
By joining the Leeds City Region ESIF mailing list by e-mailing andrew.atack@leeds.gov.uk and by checking for forthcoming Leeds City Region LEP events here.
==================================================================================
Computers For Rural People
The Arthur Rank Centre is offering people who live or work in Rural Communities discounted computers.
If you live or work in a rural area we can supply a fully functioning computer for as little as £130
This scheme gives YOU a computer at extra-low CHARITY PRICES
·        Internet ready laptops and desktops with pre-installed Microsoft software 
·        Order and pay by phone or by post
·        Free delivery (UK mainland)
·        Individuals, schools, businesses, community groups... all qualify!
Email and Internet provide enormous opportunities for those who find it difficult to get out and about, especially when the shops, library or bank are 10 miles away. Yet computers are usually expensive, and few people want to buy one 'just to see if it might be useful'.
Arthur Rank Centre started Computers for Rural People to provide rural communities, individuals and groups with high quality, fully-refurbished second hand computers at very low cost to encourage people to take the first step.
So if you think a computer might be useful, but can't afford several hundred pounds just to try, we can help you.  At a really low price we can provide a computer of your own, pre-loaded with Microsoft software, and delivered to your door with 3 months warranty, to get you started.
Follow this link to find out more
http://www.arthurrankcentre.org.uk/communities-and-farming/computers-for-rural-people
=======================================================================================================
NEW FUNDING STREAMS
·         Funding to Promote Global Justice (England and Wales)
The Catholic Agency for Overseas Development (CAFOD) has announced that its "Large Grants" programme is now open for applications. Through the large grants programme groups and not for profit organisations in England and Wales can apply for grants of over £3,000 for projects that promote global justice education work. The average grant awarded is between £3,000 and £5,000. The programme provides both core funding (for organisations that have a long-standing core relationship and a very close synergy with CAFOD) and project funding and operates a number of distinct funding streams including; Justice and Peace; Development Education; Justice and Spirituality Funding; and Youth. The application deadline for the large grants programme will be the 30th September 2015. CAFOD also runs a small grants programme for grants of less than £3,000. Applications to the small grants programme can be made at any time.
·         Department of Health Opens Innovation, Excellence and Strategic Development Fund (England)
The Department of Health (DOH) has announced that its 2015-16 Innovation, Excellence and Strategic Development Fund (IESD) is now open for applications. The fund is open to not for profit organisations that are be carrying out activities that involve providing a service similar to a service provided by the National Health Service or by local authority social services. The Innovation, Excellence and Strategic Development Fund (IESD) provides funding to support proposals in the health and care field, supporting projects with the potential for national impact in line with DH objectives of better health and wellbeing and better care for all. Organisations can apply individually, or in partnership with others. All proposals under this Fund will need to demonstrate they will have a national impact. To be eligible to bid for funding all potential applicants need to register on the DOH's Award Information management System (AIMS). The closing date for registering on the Department's AIMS applications is 12 noon on the 13th March 2015. The closing date for applications is noon on the 27th March 2015.
·         BT and TechHub Offer £15,000 Award for UK's "most innovative" Digital Businesses (UK)
British Telecom has partnered with TechHub to launch a start-up competition to identify and reward new "ideas that will change lives" and make a difference to public services such as health and education. Open to the UK's "most innovative" new digital businesses, the competition will award the overall winner £15,000, six months mentoring from BT and use of TechHub's flexible workspaces in London or Swansea. Two runners-up will receive cash prizes of £7,500 each. With a goal to showcase the country's small and medium enterprise digital innovation, the competition will be open for entries until Sunday 22 February and eligible applicants will need to demonstrate "originality, creativity and innovation" in how their business idea helps UK citizens. Entries will be judged by a panel of industry leaders including vice president of BT digital services and partnerships Robin Ilbert, TechHub co-founder and CEO Elizabeth Varley and Cabinet Office crown representative James Hall.
·         New Funding Programme to Support Community Based Cultural and Sports Activities (Hull)
To support and celebrate Hull's status as 2017 City of Culture, CHCP Foundation has launched a new pilot programme called Culture Health+ grants. The grants are designed to give a kick start to cultural, arts based and creative activities that can also demonstrate a beneficial impact on the health of the local population. The Culture Health+ programme is open to local voluntary and community organisations, charities and/or other not-for-profit organisations who can demonstrate their overall cultural aims and objectives and how they can be used to contribute towards improvements in the health and wellbeing of people living in Hull, East Riding and other areas where we deliver services. Eligible projects should be based around cultural or artistic activities. Funding of up to a maximum of £5,000 per project, per year will be available, with a total grant pot of £20,000 available for each year in the run up to 2017. There will be 3 annual funding rounds. The deadlines will be the 1st March 2015, 1st March 2016 and 1st March 2017.
·         Community Sport Activation Fund (England)
Sport England has announced that its Community Sport Activation Fund grant scheme has re-opened for applications. Grants of between £50,000 and £250,000 are available to Sports clubs; Schools; Local authorities; and other not for profit organisations to support grassroots sports at a very local level. The fund will provide grants to projects that are based on local need and evidence. Activities that can be funded include informal sports opportunities which could lead to regular exercise; multi-sport activities which provide people with a range of choices and opportunities; and family orientated activities with a focus on 14 plus age group; etc. Previous projects supported include Hertsmere Borough Council, which received a grant of £162,750 for it's Women and Girls Get Active in Hertsmere (WAGGAH) project and West Oxfordshire District Council which received a grant of £70,636 for its West Oxfordshire Disability Sport Project. The closing date for applications is the 20th April 2015.
Yorkshire Bank is inviting applications from charities and not-for-profit organisations in England for its annual Spirit of the Community Awards. These recognise organisations that are "going the extra mile".
There are three categories:
1. financial education
2. employability
3. environment
Entrants need to be able to demonstrate their support for the local community. This could involve training people for the workplace, protecting the environment or promoting access to financial education.
How much is on offer?
Each of the three categories will have an overall winner which will receive £10,000, together with three highly commended organisations that will each receive £5,000.
Same sums from Clydesdale Bank
It gets better. Yorkshire Bank's sister organisation, Clydesdale Bank, will also award £75,000 to local organisations as part of the programme.
The total funds available are therefore £150,000.
The closing date for applications is Friday 6 March 2015. The winners will be announced in summer 2015.
==============================================================
New Programme of Cancer Support Information sessions
Cancer Support Skipton and Fisher Medical Centre/Dyneley House surgeries are working together to deliver a programme of monthly information and support sessions, around site specific cancers.  
These free sessions, for patients and carers, will be held monthly on Wednesday afternoons (2pm – 4pm) at The Barn, Dyneley House, Newmarket Street, Skipton BD23 2HZ
The programme will reflect the national campaigns around site specific cancers (as outlined below) and each session will focus on a particular cancer, providing information, support and a chance to chat with others who are experiencing the same issues.
·     Gynaecological    Feb 4th  
·     Prostate     March 4th
·     Bowel      April 1st
·     Skin Cancer     May 6th
·     Bone and blood cancers   June 3rd
·     Cancer Support Centre open day  July 8
·     Head and neck cancers-   August 5th
·     Breast Cancer     October 7th
·     Lung Cancer     November 4th
·     Cancer Support Centre open day  December 16
Each year there is a national "monthly campaign"  highlighting site specific cancers, with lots of information being distributed. We thought it would be really helpful for people in Craven, to  hold a programme of site specific events to complement this national campaign.  The aim of the programme is to get this information directly to people who need it and to help people find out what support there is locally."
These sessions will be really informal, a mix of information, support and chance to chat.  We are really pleased to be supported by the Cancer Nurse Specialist team at Airedale Hospital who will be on hand to answer some of the practical questions people may have.
Booking for these sessions is essential. To book your free place, or for more information on the forthcoming programme of support sessions please contact Emma Taylor 07591067930 or emma.taylor42@nhs.net
Or, to find out more about Cancer Support Skipton, please contact 01274 776688 or debi.hawkins@bradfordcancersupport.org.uk
++++++++++++++++++++++++++++++++++++++++++++++++++++++++++++++++++++++++++++++++++++++++++++++++++++++++++++++++++
North Yorkshire County Council Library counsultation 2014
By 2020, the county council will have seen its library budget fall dramatically from around £7.8m in 2010 to an expected £4.2m for 2019-20. On top of savings of £2m already achieved, the library service has to save a further £1.6m. The reduction is part of a cut of some £167m to the council's overall spending. Given the money we will have we want to know what you think about our proposals and how you think we can make them work, in order to help us make the best decisions.
The consultation runs from 3 November 2014 to 8 February 2015.
To find out more and have your say follow this link.
http://www.northyorks.gov.uk/article/29733/Library-consultation---your-views-matter
+++++++++++++++++++++++++++++++++++++++++++++++++++++++++
Have your say on the North Yorkshire Community Plan
Local Government North Yorkshire and York ("LGNYY") and the Chief Executives Group for North Yorkshire and York ("the CEO Group") are currently leading a piece of work to refresh the North Yorkshire Community Plan 2011/14.
The North Yorkshire Community Plan sets out some key priorities for how to help make North Yorkshire an even better place in which to live, work and visit. It does this by focusing on important issues for communities which need partnership efforts to be tackled effectively.
Call for voluntary sector to share their knowledge
The voluntary sector works closely with local communities and has a unique understanding of local needs at a grassroots level. This is an important opportunity for voluntary and community organisations to have their say.
Please return your comments on the draft version of the North Yorkshire Community Plan 2014/17 to the CEO Group by Friday 17 January 2014.
e: nypartnerships@northyorks.gov.uk
By post: 
NY Community Plan consultation
Policy and Partnerships
Central Services
North Yorkshire County Council
Brierley Building (Room 36)
Northallerton
DL7 8AD
Responses will be posted online by 31 January 2014.
++++++++++++++++++++++++++++++++++++++++++++++++++++++++++++++++++++++++++++++++++++++++++++++++++++++++++++++
Come and have your say: be part of your local NHS
Clinical leaders in Airedale, Wharfedale and Craven are inviting people to have their say about local health services and help shape the future of the local NHS.
Airedale, Wharfedale and Craven Clinical Commissioning Group (AWC CCG) is holding a special public event in Ilkley on Thursday 16 January to meet people and hear what's important to them about their local health services.
Views and ideas put forward by people will be fed into the CCG's plans which are being developed for future services over the next two to five years across the area.
The public engagement event will be led by the CCG's chief clinical officer, Dr Phil Pue, and clinical chair, Dr Colin Renwick. They will talk about how people can influence their local health services by getting involved and giving their views.
"We're committed to involving local people in helping to shape health services and sharing their views, so the CCG can really learn from their experiences - both good and bad," said Dr Phil Pue.
"We want to do everything we can to understand people's health needs and to make sure our services meet those needs – that's why it's so important to hear their experiences of the NHS, views and ideas so we can make changes that really matter."
People attending will also be able to find out what the CCG has achieved over the last few months and how it is involved in the 'Call to Action' national debate to ensure the NHS is ready to face the challenges of tightening budgets, an ageing population and an increase in demand for services.
The event will be held at Kings Hall in Ilkley on Thursday 16 January from 2pm to 4pm. Everyone is welcome to come along.
Patient and public engagement – a priority area for the CCG – will also be on the agenda with the CCG keen to hear people's views on how it can get more people involved in the way their health services are organised and run. Getting patients involved, and the CCG learning from their experiences, can help improve the quality of healthcare services.
If you would like to tell the CCG about your experiences, please contact the CCG via its website: www.airedalewharfedalecravenccg.nhs.uk or call: 01274 237324. Local people can also join their practice patient group or get in touch with Healthwatch Bradford (for Bradford district patients): www.healthwatchbradford.co.uk or Healthwatch North Yorkshire (for Craven patients): www.healthwatchnorthyorkshire.co.uk
++++++++++++++++++++++++++++++++++++++++++++++++++++++++++++++++++++++++++++++++++
Health & Wellbeing Board North Yorkshire
Notes from the Voluntary Sector Representative
of the meeting held on 25th September 2013
The agenda items and discussions included the following:-
1.         Integration Framework and Outcome of Pioneer Bid
·         Over 100 bids submitted to become an Integration Pioneer and North Yorkshire / York were not successful. Are expected to continue to make progress in planning and delivering better integrated care. 
Bid from Bradford Airedale and Craven has gone forward to the next stage of selection and feedback expected in October. 
·         Integration Transformation Fund – The Government has created a £3.8b pooled budget for 2015/16 intended to help move care out of hospital and into the community, and improve working and integration between Health & Social Care.  Health and Wellbeing Boards will need to sign off proposals for the fund before submission to the Area Team of NHS England.
For North Yorkshire – 3.8b – but not new monies.  Around £19M will be generated by CCGs being top sliced in 2015/16 and partners need to note and support the impact of local decisions on the local health system. 
The integrated Commissioning Board has proposed inter alia:- 
a)    Focus on Countywide commissioning in areas such as Learning Disability and Complex Needs.
b)    Create 5 locality (CCG level) plans for integration of services for frailty, urgent care, and intermediate care/Reablement.  Content to include local description, priorities and gaps and plans on assessment, service delivery, pathways.
c)    Sixth Plan for whole County pathways eg. IT enabled.
Timelines – Agree to share 5 plans at an extraordinary ICB meeting 4/11; report to Health & Wellbeing Board 29/11/13; submission to Area Team March 2014. 
Discussion around cuts in CCG funding in North Yorkshire; possible pump-priming of services using non-recurring monies to release cost and future savings; commissioning of specific services which help reduce admissions. 
Also raised importance of interface with the voluntary Sector and ability to shape timely interventions.
Agreed
·           Approved the Integration Framework document.
·           Noted the guidance on the Integrated Transformation Fund.
·           Supported the areas identified for the basis for Integration Plans.
·           Noted the timescale for production of the Integrated Plan.
2.         Annual Report of the Director of Public Health for North Yorkshire 2013
·         This is the first report and provides a "snapshot" of the health needs in North Yorkshire highlighting among others the following key features:-
a)    Stark differences in death rates between communities within North Yorkshire.
b)    Population is getting older placing increasing pressure on Health & Social Care Services, but also providing opportunities for active and healthy ageing;
c)    North Yorkshire has high level of risky drinking behaviour and binge drinking activities.
·         Three key domains of public health – healthy improvement, making the most of money we spend on health and social care; protecting the public from diseases and environmental hazards.
Recommendations and Priorities
·         Reduce the inequalities in health across the county;
·         Focus on happy and healthy ageing, helping people to maintain their health and independence;
·         Give every child the best start in life and ensure young people can move from education into employment in the county.
·         Public Health & Wellbeing central consideration in the decision making of all organisations;
·         Harness the "Tour de France" experience and create a social and physical activity legacy in the county.
·         Prevent the health and social harms caused by high levels of alcohol consumption.
Full report and case studies can be found on-line at:
www.nypartnerships.org.uk/dphreport
++++++++++++++++++++++++++++++++++++++++++++++++++++++++++++++++++++++  
Craven CVS Funding Update
For General help and advice with funding contact our funding advice officer kate Senior by emailing her at kate@cravencvs.org.uk.
Age Uk announce Winter Grants programme now open!
Our Winter Cheer grants programme offers up to £450 to fund initiatives that help reduce or prevent older people's loneliness and isolation during the winter months. The grant can be used to, for example, run a social event this Christmas or provide hot meals or blankets to those at risk of being lonely and isolated this winter.
The programme is part of our Spread the Warmth campaign and it's only open to Friends and Forums which have confirmed their relationship with Age UK following our recent re-registration process.
 The application process is open until 5 November.
Successful applicants will be asked to share evidence of how they've used the funding, and we'll feature these stories in The Link early next year.
If you have any questions on the Winter Cheer grants programme, please contact Rebecca Black in Age UK's Grants team at rebecca.black@ageuk.org.uk or on 020 3033 1153. 
Please send any other enquires to Forums@ageuk.org.uk
 2014 GSK IMPACT Awards
GSK's IMPACT Awards are designed to reward charities that are doing excellent work to improve people's health. Organisations must be at least three years old, working in a health-related field in the UK, with income between £25,000 and £2 million. Up to 20 awards will be made ranging from £3,000 to £40,000 plus free training valued at £4,000. Organisations will also have a film made, receive help with press and publicity and be given a set of promotional materials. Closing date 20 September 2013
Foyle Foundation
The Foyle Foundation's small grants scheme is designed to support  smaller, registered charities in the UK with a turnover of less than £100,000. They focus on those working at grass roots and local community level. One-year grants of between £1,000 and £10,000 for successful applicants are available.
BBC Performing Arts Fund - Community Theatre
The scheme aims to support the development of not for profit community theatre groups. Grants of up to £5,000 will allow groups to carry out training, attract new audiences, encourage new members and raise their profile in their communities. The Fund wants to encourage groups to take on more challenging projects through commissions and encouraging collaboration with professional theatre makers and other local organisations.  Closing date 16 September.
Miller Homes
Miller Homes is giving local sports clubs across the country a chance to win £500. Entrants can collect an application form from their local branch; applying involves saying in no more than 200 words why their sports club deserves to win the money, how it will benefit the club and what it will be spent on. Closing date 1 September.
Sport England
Sport England's Small Grants uses lottery funding to make awards of between £300 and £10,000 to not-for-profit organisations to help more people play sport. To find out more about the fun and how to apply visit the Sport England website. 
Co-operative Bank Customer Donation Fund
The Co-operative Bank is looking for applications to the Customer Donation Fund from all Co-operative Bank Community Directplus account holders for a chance to receive up to £1,000 to support special projects and fundraising activities.The next deadline for applications is 30 September 2013. 
CQC inspectors to visit Airedale General Hospital in Keighley 


Professor Mike Richards, CQC Chief Inspector of Hospitals asks local people to tell him about the care provided by Airedale NHS Foundation Trust
Care Quality Commission seeks your views and experiences
England's new chief inspector of hospitals is inviting members of the public in Yorkshire and East Lancashire to tell his inspection panel what they think of the services provided by Airedale NHS Foundation Trust. Their views and experiences will help inspectors decide what to look at when they inspect Airedale General Hospital in Keighley, West Yorkshire.

Airedale NHS Foundation Trust is one of the first four hospital trusts to be inspected under radical changes being introduced by the Care Quality Commission. The formal inspection will start on Thursday 19 September.

The Chief Inspector, Professor Sir Mike Richards, announced in July that he will lead significantly larger inspection teams headed up by clinical and other experts that include trained members of the public.

To ensure the views of patients and the local community are properly heard, the inspectors will be holding a listening event (details below):
• Thursday 19 September, 6.30pm, at Victoria Hall, Victoria Park, Hard Ings Road, Keighley, West Yorkshire, BD21 3JN

"The new inspections are designed to provide people with a clear picture of the quality of the services in their local hospital, exposing poor or mediocre care as well as highlighting the many hospitals providing good and excellent care. We know there is too much variation in quality – and these new in-depth inspections will allow us to get a much more detailed picture of care in hospitals than ever before. This is your opportunity to tell me and my team what you think, and make a difference to the NHS services in the local area." 

Members of the public are being encouraged to attend the listening event to find out more about the inspection process, to tell the team about their experiences of care with Airedale General Hospital, and where they would like to see improvements made in the future.

CQC is asking people who would like to attend the listening event to fill in an online form atwww.cqclisteningevents.org.uk or call 03000 616161. This will help with planning for the event. However, the regulator stresses that people are free to turn up on the evening even if they haven't registered.
Anyone who is unable to attend the listening event but wishes to give their views to the inspection team can do this by email to cqclisteningevents@livegroup.co.uk.

Sir Mike's inspection team is expected to look in detail at eight key services areas: A&E; maternity, paediatrics; acute medical and surgical pathways; care for the frail elderly; end of life care; and outpatients. A full report of the inspectors' findings will be published by the Care Quality Commission.

Big Lottery Fund is announcing £5 million in development funding
By Andrew Holt, Charity Times
Today, the Big Lottery Fund is announcing £5 million in development funding to be shared by fifteen areas in England to build long term plans to support thousands of parents in giving their children the best start in life.

The investment is from the Fund's A Better Start initiative which aims to improve the life chances of over 10,000 children by investing £165 million for up to ten years. 

Next year, up to five of the areas will receive a major investment of between £30 and £50million.

The first three years of life can profoundly influence a child's life chance. 

The investment aims to improve the physical, emotional and psychological foundations built during a child's first few years, the most rapid and important phase of their development. 

Over the next ten years the initiative will gather evidence to demonstrate the benefit of support in the early years for children, society and the economy.

The start a child gets in life can have an impact on a number of long term personal and social problems as the fifteen areas receiving funding today show. 

In Northumberland the referral rates to children's social care are three times the national average with the number of children below three under a child protection plan being double the national average. 

Newcastle has the highest child obesity figures in the country for children in reception year. 

In Luton poverty, lone parenting, large families, overcrowded housing, long term unemployment and domestic violence are all higher than the national average. 

And in Nottingham 30% of domestic violence incidents are reported from four wards where life expectancy is significantly below the national average.

Lord Robert Winston, professor of Science and Society and emeritus professor of Fertility Studies at Imperial College London, also backs the investment. 

He said: "Our earliest environment, even before birth, has a profound effect on our later lives. Our health, our educational attainment, our personality and our relationships are hugely influenced by what happens in the womb and particularly during those first three years of our lives as small children. 

"Research shows the massive value of improving the quality of those earliest years. 

"This welcome investment from the Big Lottery Fund means that we shall be able to help the most vulnerable babies get a better start – it is an important investment for the future of our society."

Nat Sloane, Big Lottery Fund England chair, added: "Sometimes parents do not always know what is best for their children despite wanting the best for them. 

"If all parents knew that they could take steps in pregnancy and the first years of their child's life to help them in later life by reducing the risks of getting heart disease or diabetes, helping them to achieve better grades in school or even improving their chances of a successful career, surely parents would want to know how. 

"We know they want more support – 71 per cent of mothers say they do.

"Costly health and social problems can be traced back to some children not having a good start in life. 

"A Better Start will aim to stop harm to a child before it happens by providing the right support in those crucial years between birth and the age of three. 

"No mother wants to see their child end up in prison, suffer poor mental health or have no sense of self worth. 

"Helping parents give their children the best possible start in life will not only have a positive impact on society but will also mean less costly spending treating entrenched problems later on."

The Fund has been working with a number of experts in the field of early years, including Naomi Eisenstadt, former director of the Sure Start Programme and Social Exclusion Task Force and Kate Billingham, an international advisor on children's public health and George Hoskings, chief executive of the Wave Trust
=======================================================================================
A new era for local support for local charities and volunteers
Craven CVS is one of seven local support and development organisations (LSDO's) who have recently forged a new partnership to meet the twin challenges of increasing demand for support from charities and volunteers and tougher competition for funding.
 The North Yorkshire Alliance partners are: Craven CVS, Northallerton and District VSA, Harrogate & Ripon CVS, Richmondshire CVS, Ryedale Voluntary Action, Seachange and Selby District AVS.
 All will remain independent local charities with local members and governance, but the new partnership will strengthen how they work together to support charities and volunteers across North Yorkshire. Trustees from each organisation have formed the North Yorkshire Alliance, which will be underpinned by a not for profit company. This will enable the partners to jointly secure funding for sustainable and high quality support and development work across the county.The North Yorkshire Alliance model has been developed as part of a national project to investigate how best to provide support to voluntary and community organisations in the future (Transforming Local Infrastructure). In the largest county in England, much of it rural and sparsely populated, feedback has stressed the importance of access to support provided by organisations who know and understand their communities and who can provide services tailored to meet local needs.
 The provision of a network of District based LSDO's will guarantee a strong local focus and close links with District Councils. Equally as important, the North Yorkshire Alliance will share good practice and also have the capacity to work flexibly across geographic boundaries. This is essential so that the vital role of representing and advocating for the voluntary and community sector can also be supported. North Yorkshire Alliance partners will be well placed to bring a local voice to the table when working with the new NHS Clinical Commissioning Groups and North Yorkshire wide organisations, especially the County Council.
 Charities and volunteers have always made a vital contribution to our communities and in these difficult times they need to know who they can turn to for support. The North Yorkshire Alliance of local support and development organisations is totally committed to ensuring that all available resources are focused on providing top quality local support and ensuring that the voice of charities, volunteers and the people they benefit is heard loud and clear.
+++++++++++++++++++++++++++++++++++++++++++++++++++++++++++++++++++++++++++++++++++++++++
National Award for Craven CVS
Craven CVS (Craven Community Voluntary Service) has just been awarded a national Quality Award. 

The National Association of Voluntary Community Action's Quality Award is a national independent endorsement of the services provided by Craven CVS. Working across the whole of Craven district Craven CVC provides support to community, voluntary and charitable organisations in terms of funding and financial advice, governance (setting up and running local groups and organisations) and training. 
 To gain this award Craven CVS had to demonstrate that its support makes a real difference to voluntary and community organisations in their area.   The rigorous assessment process involves an external audit and interviews with service users and funders. 
Andy Glen, Chairman of Craven CVS, said  ' We look forward to maintaining the high standards required to achieve this prestigious award and look forwards to using the NAVCA Quality Award with pride.'
The award is assessed against five standards all of which Craven CVS achieved:

• Supporting the identification of needs in local communities and facilitating provision to meet those needs

• Assisting voluntary organisations and community groups to function more effectively and deliver quality services

• Facilitating effective communications, networking and collaboration among local voluntary organisations and community groups

• Enabling the diverse views of the local sector to be represented and supporting structures which promote effective cross-sector partnership working

• Ensuring the third sector's role as an integral part of the local planning and policy making


Men live longer than the national average in Craven, North Yorkshire

.
Life expectancy at birth is a good measure of overall health and is similar to All Age All Cause Mortality. During 2008-2010, the average life expectancy for males in Craven was 80.2 and females 84.2, significantly higher than the national averages of 78.6 and 82.6 and shows a rising trend 41. The gap between male and female life expectancy has narrowed considerably since 1993 though females can still expect to live around four years longer than males in Craven.
To see a full copy of the  North Yorkshire JSNA report (Craven summery) follow the link below.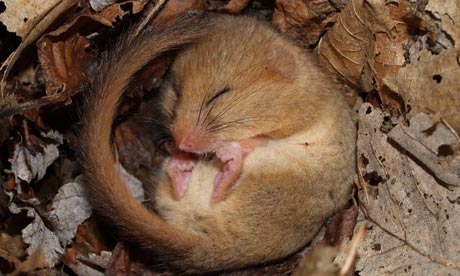 Small is beautiful when it comes to locality. Photograph: Hattie Spray/PA
It is surely not unreasonable that even those with no background or interest in public sector commissioning and procurement understand that dealing with citizens is different to manufacturing pins.
Despite the obvious difference, there remains one overriding principle that commonly informs our approaches to both. To produce anything efficiently, at the best price and to deliver quality, it must be done at scale.
The idea of universally achievable economies of scale is deeply ingrained. It is alarming that this thinking so completely dominates the design and management of service delivery at all levels of the public sector in the 21st century – and yet often it simply isn't true.
Why, in the current climate, do we tolerate services that are remote, provide less impact and cost more? The answer, at least in part, is because our mind is closed to the very idea that disaggregation might be more cost-effective. Perceived inefficiencies almost always seem to lead to strategies based on a further tier of aggregation, scale and management control, often to a point where inefficiencies become so opaque that they become desperately difficult to address, even as they become more apparent to the rest of us.
As we do this we also drive out the plurality of supply and local multipliers that are widely recognised as vital for high performance in public sector spend.
It is for these reasons that Locality is working with Professor John Seddon of Vanguard Consulting on a research project with major policy implications, that will challenge some of the widely held assumptions that in our view lead to diseconomies of scale.
Locality members have reported endless examples of diseconomies of scale, from youth services to legal aid services to mental health interventions, through to employability schemes like the Work Programme. Reports relate particularly to areas of complex social need, where solutions would be better found by responding to particular individual needs rather than one size fits all approach.
Through our research we plan to develop an evidence base which we hope will encourage a new approach to public service decision-making. An ambitious aim? Certainly. But it's not just us making this argument.
In 2008, Nesta ran its Big Green Challenge, designed to stimulate community-led responses to climate change. In its 2010 publication,Mass Localism, reflecting on the success of the challenge and the importance of innovation and diversity, Nesta said the government should resist the temptation to scale successful community innovation and should instead enable local innovation to flourish.
This is a fundamentally different way of conceiving the design and delivery of services. The more complex the social problems, the more important it is to design services in such a way that deep value relationships can be formed between service providers and users. More accessible, responsive and embedded provision can then deliver stronger and more cost effective outcomes and impacts.
In early discussions about the research, one leader from the voluntary sector said our work sounded interesting, but added that "it almost sounds as if you are going to argue against one of the immutable laws of economics".
We would argue that the idea economies of scale is not an immutable law when applied to the delivery of services. Things can become more expensive when you do them at scale because management costs often multiply rather than divide. Our research project to investigate these assertions and is expected to be completed by spring 2013.
Neil Berry is the head of enterprise at Locality.
This article is published by Guardian Professional. 
+++++++++++++++++++++++++++++++++++++++++++++++++++
Save our local NHS 
Sign the 38 Degree Petition
Don't delay act today
Here is some HUGE good news: more than 100,000 of us have signed local petitions asking doctors to use their powers to save local NHS services.

It's already working. City and Hackney CCG, in London, have said they'll adopt 38 Degrees safeguards into their constitution. They've agreed to put their patients first, and use their new powers to prevent local health services being damaged by privatisation.

Now we need to repeat this success in other places. The first step is getting thousands more signatures on local petitions to show doctors we'll back them if they protect the NHS.

Please forward this message to at least three friends and family living in England, and ask them to add their name here:
https://secure.38degrees.org.uk/CCG-petition

The doctors on local CCGs will be under pressure from the government to hand out contracts to private companies. That could put vital services at risk. [1] But the last thing most doctors want is to carve up our NHS for private profit. Plus, the new CCGs have a legal duty to listen to local people. [2]

If we can get in early, while CCGs are still being formed, we can give doctors a better choice - one based on sound legal advice and the interests of patients, not private companies.

There are hundreds of thousands of us who care about the future of our health service. Can you forward this email to friends and family who want to protect our NHS and ask them to click here to join in now? If you haven't already signed up then do so now! The NHS is ours, let's keep it that way.
https://secure.38degrees.org.uk/CCG-petition

The success in Hackney is a huge step forward for two reasons:

1. It proves our campaign can work - if we can win over local doctors in Hackney, we can win over the local doctors taking decisions about your local health services too.

2. It boosts our chances of winning everywhere else - it's always a bit harder to persuade someone to be the first to do something. Now that City and Hackney CCG have taken the plunge, it should be a little easier to persuade doctors everywhere else.

If it can work in Hackney, then it can work elsewhere too. Please can you add your name to the petition to your local doctors now?
https://secure.38degrees.org.uk/CCG-petition


Thanks for being involved,

Becky, James, Marie and the 38 Degrees team


NOTES
[1] "...plans for a radical restructuring of the health service in England, which will give GPs control of much of the NHS's £106bn annual budget, cut the number of health bodies, and introduce more competition into services"
Guardian: NHS Reform Health bill passes vote http://www.guardian.co.uk/politics/2012/mar/20/nhs-reform-health-bill-passes-vote
BBC: NHS - The shape of things to come http://www.bbc.co.uk/news/health-17457102
[2] Telegraph: Scrap NHS Bill, say doctors who will run reforms http://www.telegraph.co.uk/health/healthnews/9112448/Scrap-NHS-Bill-say-doctors-who-will-run-reforms.html
Pulse: More GP commissioners withdraw support from health bill
http://www.pulsetoday.co.uk/newsarticle-content/-/article_display_list/13604675/more-gp-commissioners-withdraw-support-from-health-bill
You know it's too important to lose, so don't delay act today.
++++++++++++++++++++++++++++++++++++++++++++++++++++++++++
 

 

13 September 2012

 

 
Health, Adult Social Care and Ageing Bulletin

 

 

 

Dear Colleague,

Welcome to the tenth edition of the Health, Adult Social Care and Ageing Bulletin. The bulletin provides details on our work across the health, adult social care and ageing sectors.

The return of Parliament from recess has been simultaneous with the first meetings of the LGA's boards for the 2012/13 period. The first meeting of the Community Wellbeing board was on 5 September. At this meeting we reconfirmed our long-held priorities in adult social care reform, and meeting the challenges of public health reforms, along with the importance and potential for integration and commissioning across public health, social care and beyond.

Following the Government's ministerial reshuffle, LGA officers and members of the Community Wellbeing board will also be ensuring that your councils' views, experiences and successes continue to be shared with them as we establish productive working relationships with the new ministerial team in the Department of Health and with partners in the other government ministries.

The 'Show us you care' campaign for the reform of adult social care remains the LGA's top campaigning priority and we are pleased to announce that the National Children and Adult Social Care Conference, which takes place 24-26 October, will be attended by the new Minister for Care Services, Norman Lamb MP. I hope you are able to join us in Eastbourne.

Work has also continued over the summer in response to the Government's publication of the Children and young people's health outcomes report, as part of our commitment to work with councils to help them take a leading role in improving health and wellbeing outcomes for children and young people. Further detail on the LGA's response is contained within the bulletin proper.

Our autumn series of public health events will continue over the next few weeks with events on Local Healthwatch (4 October) and Workplace Health (11 October), which are just two of the areas where effective action by local authorities can really make a difference to the quality of service provided to the public and directly influence public health outcomes.

A small number of tickets also remain for our event on 24 September 2012 – Doing the Duty – using the Equality Framework to make evidence-based decisions, of interest for all those responsible for allocating resources in this time of squeezed budgets.

Please do feel free to email me at david.rogers@local.gov.uk with your suggestions and contributions.




Councillor David Rogers OBE
Chairman, LGA Community Wellbeing Board
 

Social care white paper survey

 

As part of our social care campaign we've launched a short survey which asks for your views on whether the Government's white paper will deliver. We would encourage you to take the survey which judges the paper against the tests we set out earlier in the year in our ripe for reform publication.

Take the survey

 

 

 

 

Consultation on JSNA and JHWS strategy guidance launched

 

The Department of Health (DH) have launched their draft guidance on duties for Health and Wellbeing Boards (HWBs) around the joint strategic needs assessment (JSNA) and the Joint Health and Wellbeing Strategy (JHWS.)

Please email Tom Shakespeare by Monday 17 September 2012 if you would like to feed into our response.

Read the guidance

 

 

 

 

Public health funding

 

Following the LGA Executive discussion on finance, we submitted our response to the proposed distribution formula for public health funding to local government. We will continue to lobby hard for a greater quantum of resource to enable local government to invest in public health and preventative strategies and for a more equitable distribution formula.

Read the LGA response

 

 

 

 

Health protection in local government

 

The DH has published provisional guidance on health protection arrangements in the new public health system for local authorities and public health professionals.

Read the guidance

 

 

 

 

Consultation on the arrangements for consideration of proposals on the fluoridation of drinking water

 

The DH is consulting on the process local authorities will use to conduct consultations on fluoridation of drinking water. We are not consulting on the benefits or disadvantages of fluoridation.

This consultation document is an opportunity for the DH to obtain the views of local authorities, NHS commissioners, public health professionals, service providers, equality representatives and all other interested parties on the future arrangements for consulting on proposals for fluoridation schemes.

Read the consultation

 

 

 

 

Developing effective Healthwatch organisations

 

The DH, Healthwatch England and the LGA are collaborating in the provision of support to local authorities to help ensure that arrangements are put in place that enable their local Healthwatch organisations to perform and deliver to a high standard. It is hoped that this document will help local authorities both to commission local Healthwatch organisations and review how well their local Healthwatch delivers its roles and responsibilities. It can also help emerging potential local Healthwatch organisations understand what is expected of them and how they can develop to meet current best practice.

Read our Developing effective local Healthwatch publication

 

 

 

 

Faith and belief in partnership

 

Religious and belief issues have become increasingly significant for councils and their partners in recent years, in part due to the inclusion of 'religion and belief' in the Equality Act as well as Government agendas on partnership, community empowerment and preventing violent extremism. This report summarises key strategies and methods of effective partnership and engagement adopted by councils and faith and humanist partners in four case study areas across England: Watford, Barnet, Leicester and Pendle. It is primarily aimed at councils and faith and belief groups with an interest in working together, but will also be of relevance to voluntary and community sector organisations and other statutory partners.

Read our Faith and belief in partnership document

 

 

 

 

Healthwatch support and development offer

 

LGA is leading the implementation of Local Healthwatch and has a programme of activities funded by DH planned to support local authorities prepare for local Healthwatch throughout 2012 or 2013. The programme of support consists of regional and national events, masterclasses, peer support, briefings, best practice guides, an online forum for commissioners and bespoke support based on needs identified by our regional support officers.

Visit out Healthwatch pages
A quick guide to local government for health commissioners and providers

 

Local government can sometimes be a little difficult to get to grips with from the outside. Our revised guide to local government provides health partners with a clear and succinct guide to the role and scope of local government. We hope that this will help our existing and new health partners have a better understanding of how we can work together in the new landscape for health improvement.

 

 

 

 

Children and young people's health outcomes forum report

 

The independent report of the Children and young people's health outcomes forum has been published, the report is the first phase in the new Children and Young People's Health Outcomes strategy. The Government is due to publish its response to the report in September.

The LGA view is broadly supportive of the report and we are committed to working with Government and other stakeholders to explore the impact of the recommendations for local authorities, particularly with regards to funding. We share the forum's concerns about safeguarding and call for urgent publication of the accountability framework for safeguarding to ensure the health sector understands and adequately discharges it safeguarding duties.

 

 

 

 

Children and Young People's health factsheets

 

A set of factsheets to help local authorities, HWBs, school governors and commissioners meet the health needs of local children and young people and involve children, young people and their families in healthcare decisions has been published as part of the independent report of the Children and young people's health outcomes forum.

The forum asked key stakeholders including the LGA to promote the factsheets to support wider understanding of the issues, in response we have made the full set of factsheets available on our dedicated children's health webpage.

 
Party conferences 2012

 

The LGA will once again be hosting a reception at each of the party conferences, kindly sponsored by CCLA's Public Sector Deposit Fund.

Read more about the LGA's involvement in Party Conferences

In addition, we have secured a number of platforms for lead members to discuss key policy issues on behalf of the sector. Details of these events, along with information on the LGA receptions at each conference, can be found on our website.

If you have any queries, please get in contact with Tom: thomas.coales@local.gov.uk or Jess: jessica.thrift@local.gov.uk in our corporate public affairs team.

 

 

 

Launch of community covenants guide

 

The Royal British Legion will be launching their 'Best Practice Guide to Community Covenants' at the 2012 party conferences. If you are an elected member and would be interested in attending the Royal British Legion's launch reception, which is being held at each of the three major party conferences, please contact Tom Coales: Thomas.coales@local.gov.uk
Local Healthwatch – Building a strong consumer champion in health and social care
4 October 2012 | London
Over the past year, at every stage, the role of local government in shaping local health priorities has become stronger. The Health and Social Care Act 2012 places local government at the centre of ensuring our communities receive the care they deserve. Together with new responsibilities for public health and health and wellbeing boards, it requires councils to commission a new, local, consumer champion for health and social care called Healthwatch.

 

Healthy workforce, healthy communities: How can councils improve the health and wellbeing of their employees as well as their customers?
11 October 2012 | London
Health improvement is a key component in the Government's agenda for change – to reduce the heavy financial and social burden of avoidable ill-health and premature death and to change the relationship between citizens and state. For the first time in a generation, local government is to take lead responsibility for health improvement and public health.

 

National Children and Adult Services Conference 2012
26 October 2012 | Eastbourne
This event is vital to councillors, directors, senior officers, directors of public health, policy makers and services managers with responsibilities for children's services and adult care in the statutory, voluntary and private sectors. It is also an important opportunity for partners in health, schools and related fields as well as education, MPs with an interest in social care, children's services, and education.
Efficiency savings alone will not fix care crisis

 

Cllr David Rogers, Chairman of the LGA's Community Wellbeing Board responds to the Audit Commission's report looking at value for money in adult social care

 
 

Contact us

 

Local Government House
Smith Square
London, SW1P 3HZ

Email: info@local.gov.uk
Telephone: 020 7664 3000
Fax: 020 7664 3030
NAVCA have produced a new Comissioning Guide for Trusttees called "At Your Bidding" . The document  is a guide for charity trustees about commissioning and tendering for public services, published in partnership with the Local Government Association.
At a time of significant change within the public sector, the guide aims to:
Provide some context about the commissioning of public services so that trustees can understand the potential implications and impact of commissioning at a strategic level on their charity
Outline the issue to consider and the decisions that trustees have to make regarding bidding for service contracts
Describe the steps that trustees need to take to make sure their organisation is tender and contract ready
Draw attention to key areas for risk assessment and risk management
Signpost to other useful publications, reources and sources of information and advice
This publication is not a detailed technical manual on how to tender. The focus is squarely on the key issues that individuals need to be aware of in fulfilling their duties as charity trustees.
NAVCA's Local Commissioning and Procurement Unit
At Your Bidding was produced by NAVCA'a Local Commissioning and Procurement Unit, which exists to help local suport and development organisations.  They work with trustees, senior officers and development workersand help organisations understand the new commissioning and procurement landscape, and prepare frontline groups for the challenges ahead.
The team provides practical information, advice and guidance to help local oluntary organisations and community groups engage with commissioning and procurement - whether this involves contributing to an understanding of communnity needs, shaping the design of services or winning and delivering contracts.
Find the latest publications, policy and research analysis at www.navca.org.uk/lcpu